Kid Kitchen (My Latest Cookbook) is Available for Preorder! Bonuses and More!
I am SO excited to share that my latest cookbook for kids, KID KITCHEN, is available for PRE-ORDER! And…there are BONUSES for those who pre-order before March 14, 2023!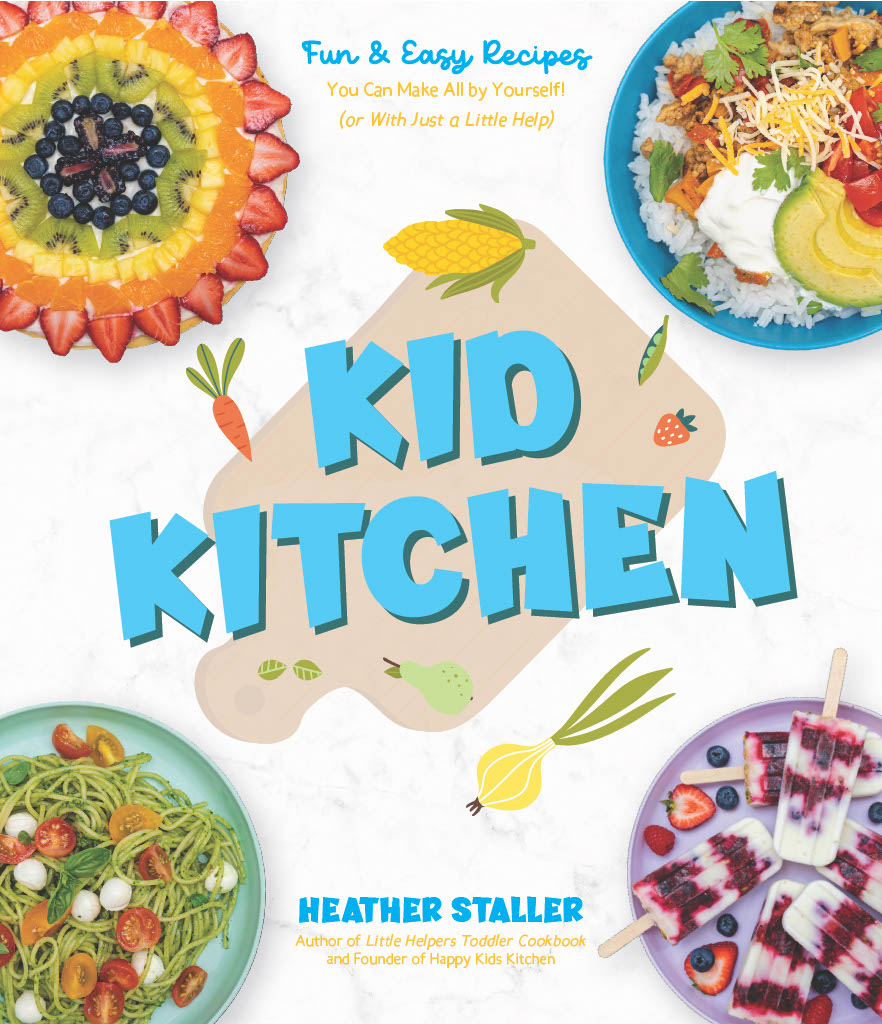 If you have previously purchased my Little Helpers Toddler Cookbook, your kids are most likely a bit older or a bit more experienced in the kitchen.
GREAT NEWS!
 KID KITCHEN is geared towards a slightly older crowd (think kids 7-12!)…or for kids who have had more exposure in the kitchen already.
Full of family-friendly recipes with 3 different difficulty levels (Easy Peasy, Totally Doable, Challenge Accepted), there are recipes for every level of kid chef!
Level 1 is Easy Peasy! These recipes require only a few ingredients, use no (or very little) knives or heat, have simple steps and are great when you are short on time.
Level 2 is Totally Doable: These recipes require more time, some knife skills, and may need an adult for help as they use the stove or an oven.
Level 3 is Challenge Accepted! These recipes need a bit more hand-holding or are best for those older, more seasoned kid chefs. This level requires more time, knife skills, and grown-up supervision as they use a stove or oven.
That's right! This cookbook grows WITH your child!
And with recipes as delicious as these, your kids will be begging to get cooking!
Ultimate Burgers with Toppings Bar
 Fiesta Breakfast Quesadillas
Chicken Caesar Salad Kebabs
Mild-but-Mighty Chili
Monster Cookie Energy Balls
Disappearing Blueberry Cobbler
For those who pre-order KID KITCHEN before March 14, 2023, I have three kid-friendly cooking bonuses as a THANK you for your support!
Be sure to head to the Official KID KITCHEN Launch Page (linked here) to find out how to claim your pre-order bonuses!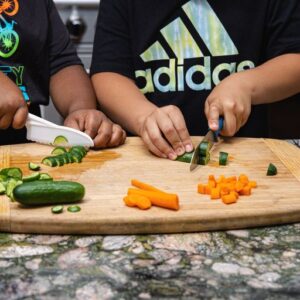 In this mini-course, your kids will hone their knife skills (with adult supervision, of course!). A perfect companion to KID KITCHEN! This is some of the most requested content from the Happy Kids Kitchen Community.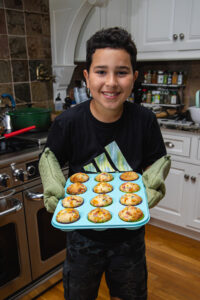 Bring your kids along for a virtual cooking adventure to make the recipes from Kid Kitchen cookbook with Chef Heather! Make sure parents and kids come with their most-burning questions about cooking, safety, and kids' success in the kitchen! We can't wait to see all of you! (Official date is coming soon! For those who are not able to attend live, I intend to send out a replay!)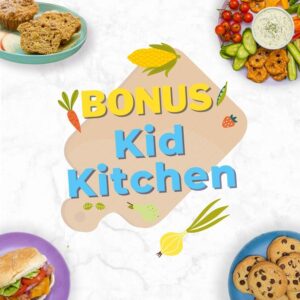 Do you want even MORE recipes and variations from KID KITCHEN? We've got you covered! This PDF offers companion recipes, additional flavor combos, and more!
I am SO excited to share this new book with you—and to see all of your budding kid chefs cooking along!
Be on the lookout for more seasoned kid-chef recipes coming to my website and social media feeds! And, as always, thank you for your support!
Blog posts for YOU!
Teaching Knife Skills to Toddlers and Kids
Top 10 Tips for Cooking with Kids