Children's Books to Encourage Adventurous Eating
Whether you consider your child a picky eater or simply want to help your little one expand their palate, this list of Children's Books to Encourage Adventurous Eating will entertain and inspire. Learning about food and cooking outside the kitchen can be particularly helpful in getting kids out of their comfort zone. Many times reading about a certain meal or recipe make kids excited about those things and want to try them.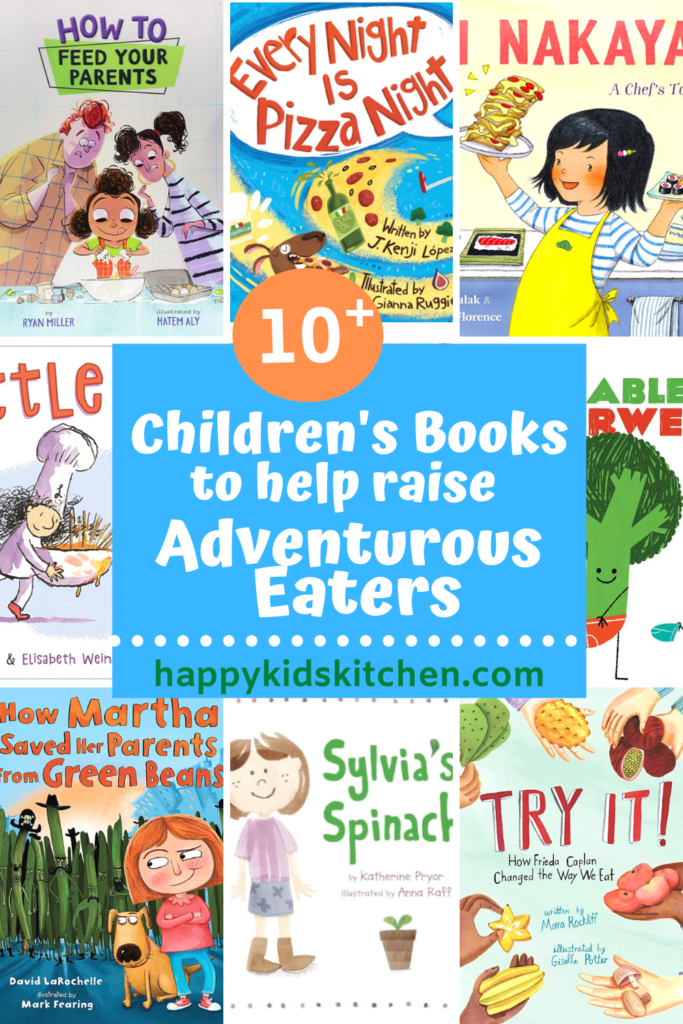 Why is reading books about food and adventurous eating is helpful for kids?
Think of picture books as one more tool in your tool box in educating your child about food and the joys of eating and cooking. Here are some more specific ways reading books about food/cooking can expand your little ones horizons and help them try more foods:
Pressure-free learning: Kids, especially picky eaters, need as many of these pressure free opportunities to build positive connections with food as possible. These connections help them build trust and eat these food in the future.
Humor and laughter: picky eating and feeding kids in general can feel pretty difficult and, understandably, cause tension between parents and their children. Reading silly books about vegetables in underwear or laughing about a character in a book eating the same thing everyday can be ways to make light of a hard situation. These opportunities create positive connections with food and can eventually help ease meal time drama.
Modeling: Many of these books have characters that go through a learning process kids might not have experienced before. Trying a new food can be scary, so seeing someone else do that and get through it in a positive way can really help kids feel less apprehensive about he process.
Also, books are a great way to learn about food cultures of the world and travel without leaving your home. Reading these books can not only encourage more adventurous eating, but also teach about diversity acceptance. Here is my list Culture and Cooking: Children's Books about Food and Diversity.
Where to find the books in this article:
All the books listed below are on my "Favorite Books for Kids" list on my Amazon Affiliate store as well as my affiliate store on Bookshop.org, see more info below. (Being an affiliate means that I get a small commission from your purchase through my link with no additional charge to you.) However, I also encourage you to buy books from local and independently owned bookstores when possible. It supports our local communities and small businesses that need the income. The lists were created so that you can easily find all my book recommendations, so no pressure at all to buy from my links. Thank you in advance for your support if you do decide to purchase from my affiliate stores.
Bookshop.org: when buying books from this website, a portion of your purchase goes towards supporting local, independently owned bookstores. It's easy to search for titles and there is also a page on the site where you can find bookshops in your area.
Support Black-owned bookstores: Here is a list of local and online bookstores where your book purchases will directly support BIPOC businesses.
The Books:
About my book choices: These books are not in any particular order. Each book has an age suggestion, but overall I feel as though all the books on this list would be great for 2 through elementary school aged children. I know there are probably lots more amazing books in this genre, so please feel free to comment below or email me if you have any other suggestions.
How to Feed Your Parents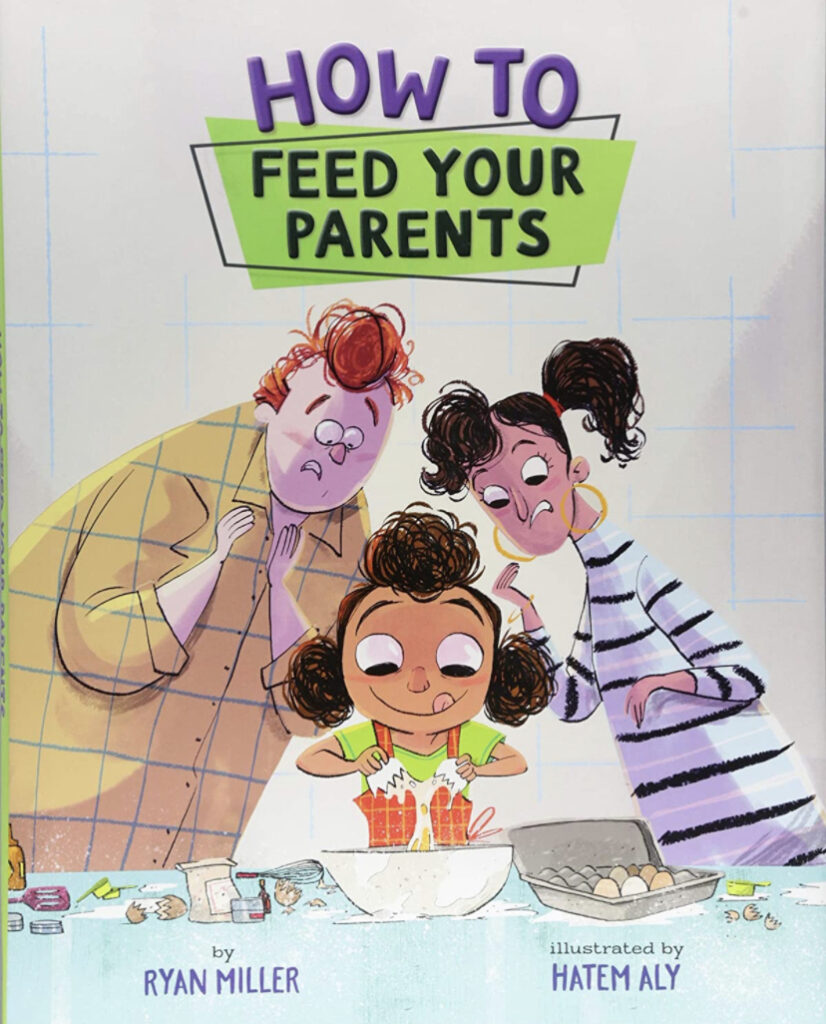 Age 3 and up
This is one of my boys' favorite books. In this story the parents are the picky ones. Their daughter, Matilda, becomes a fabulous cook and helps her parents learn to go beyond their usual burgers and chicken nuggets.
There's also the family's recipe for quiche in the back of the book!
Links: Amazon and Bookshop.org
Every Night is Pizza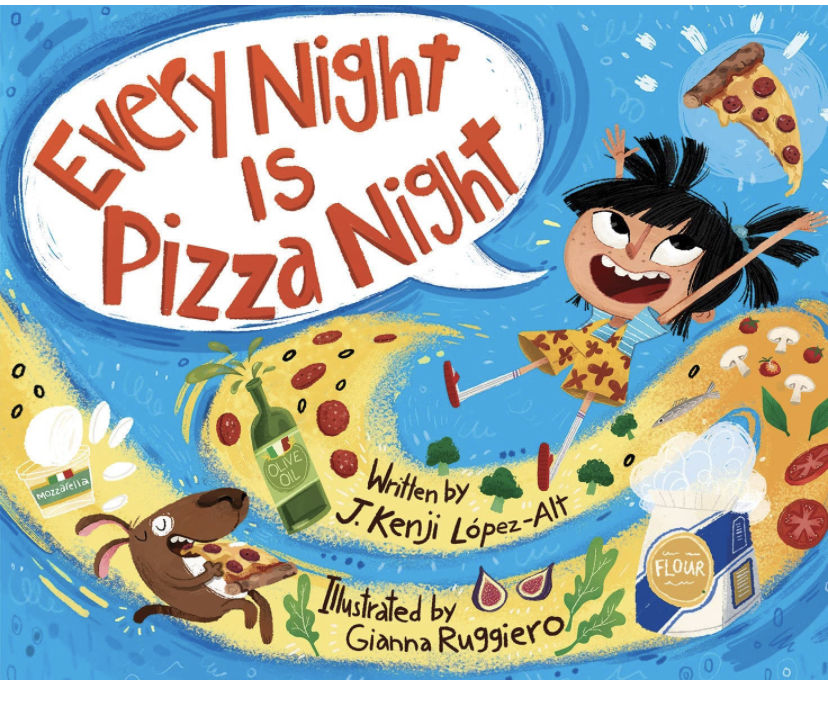 Age 3 and up
Chef and food writer J. Kenji Lopez-Alt tells us about Pipo, a girl on a quest to prove that pizza is the best food in the world.But when she sets out on a neighborhood-spanning quest to prove it, she discovers that "best" might not mean what she thought it meant. Pipo cooks new foods with her friends and each eating experiment delights and stuns her taste buds. Is a family recipe for bibimbap better than pizza? What about a Moroccan tagine that reminds you of home? Or is the best food in the world the kind of food you share with the people you love?
There's even a bonus pizza recipe for young readers to cook with their parents, Every Night Is Pizza Night will make even the pickiest eaters hungry for something new.
Links: Amazon and Bookshop.org
How Martha Saved Her Parents from Green Beans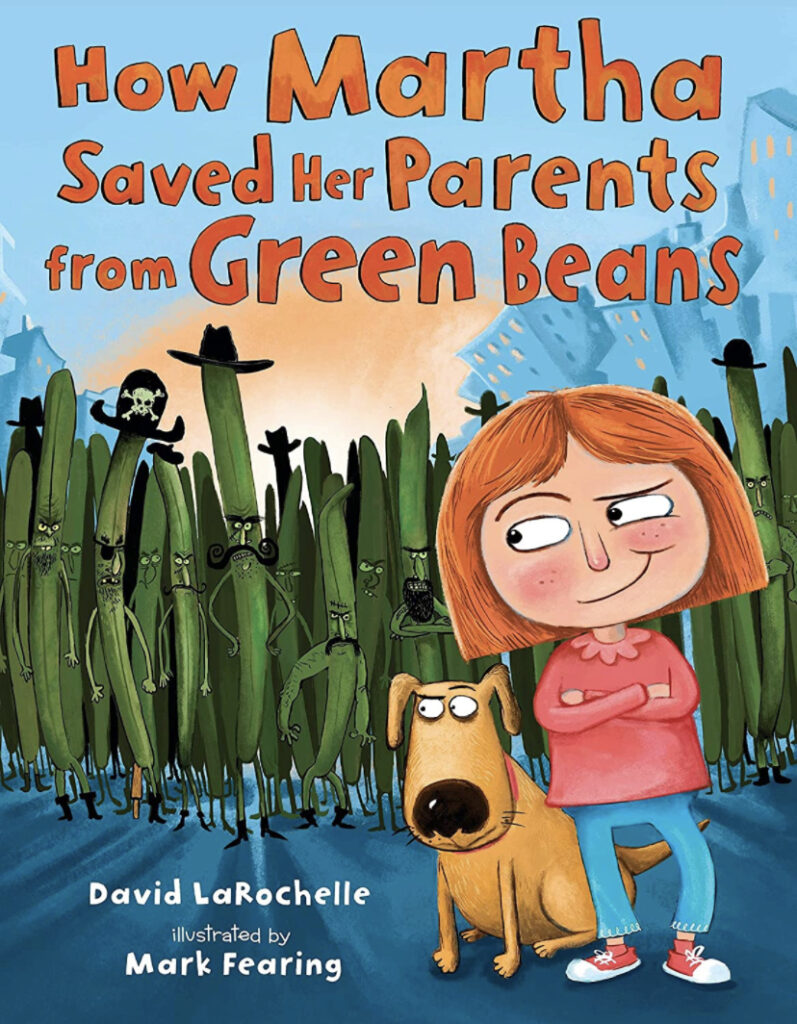 Age 4 and up
"Martha HATES green beans. When some mean, green bandits stroll into town, anyone who ever said "Eat your green beans" is in big trouble. But when the beans kidnap Martha's parents, Martha is forced to take action. She can think of only one way to stop the villainous veggies from taking over her town, and it's not pretty…or tasty. Featuring absurdly funny text and illustrations with attitude, this is a hilarious read for everyone – even the pickiest of eaters."
Links: Amazon and Bookshop.org
I Will Never Not Ever Eat a Tomato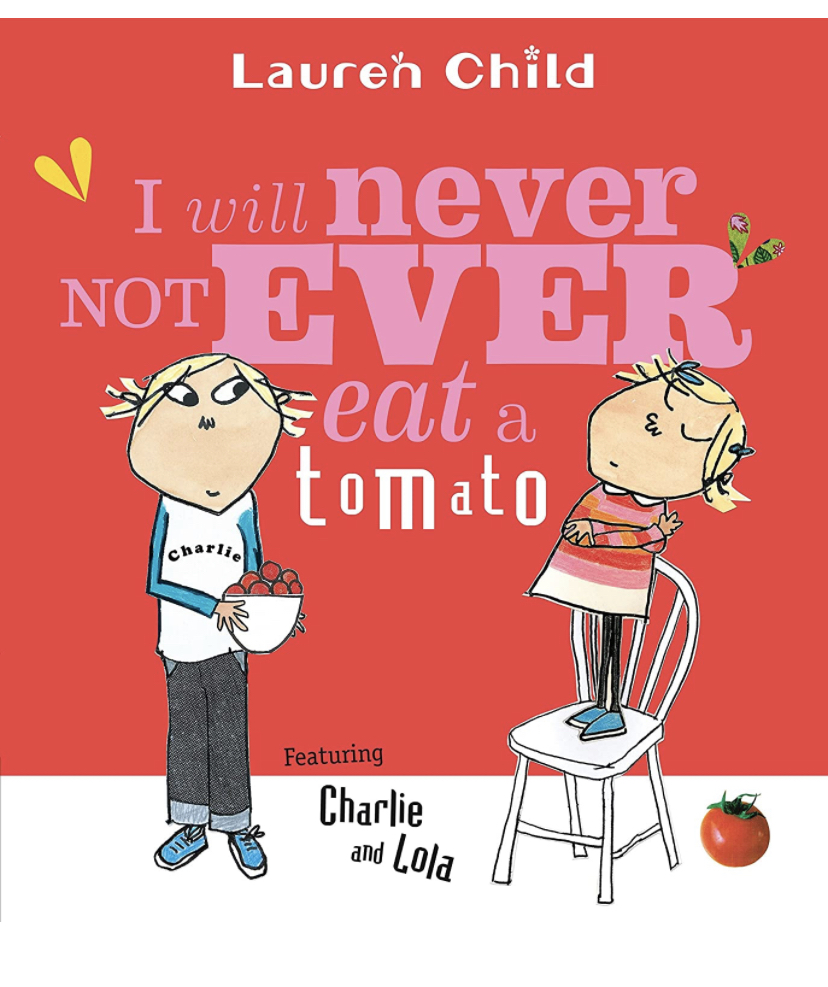 2 and up
A fun, short story about a brother getting creative and naming foods in a fun way to help his sister think differently about foods she doesn't like. I love this book because it encourages us, the adults, as well as the kids, to be playful with food. Picky eating (and feeding kids in general) can be so frustrating, so stepping back to think of foods in a new way can be so important and relieve some of the tension.
Links: Amazon and Bookshop.org
Little Chef
Age 2 to 6
The little girl's enthusiasm for cooking is contagious. This book is such a fun story about family connection and the beauty of being in the kitchen and eating together.
A recipe for Chef Lizzie's Super Special Smashed Sweet Potatoes is included! I love how the recipe encourages kids to think about adding their own "secret ingredient."
Links: Amazon and Bookshop.org
The Yummy Alphabet Book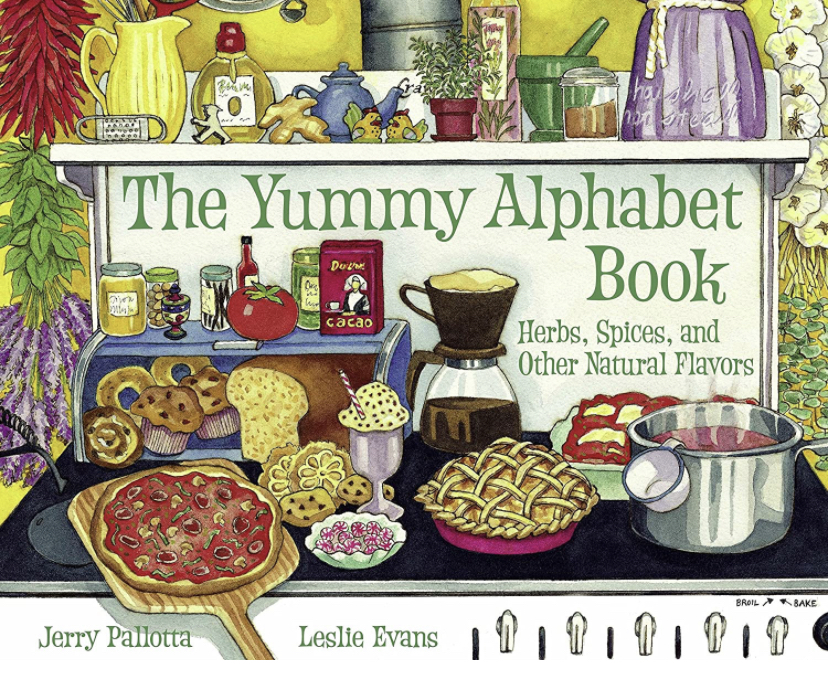 Age 4 and up
This book is great for kids that love to get in-depth details and facts. Some of the spices or ingredients mentioned are somewhat obscure and it's fun to learn about things that are little known or exotic. From Amazon: "Welcome to a delectable alphabet adventure. While on your way to "Z is for Zatar," relish the savory Mustard, the aromatic Spearmint, and the spicy Wasabi. You'll also want to try the Kola, the Vanilla, and especially the Xocoatl!"
Links: Amazon and Bookshop.org
Niki Nakayama: A chef's Tale in 13 Bites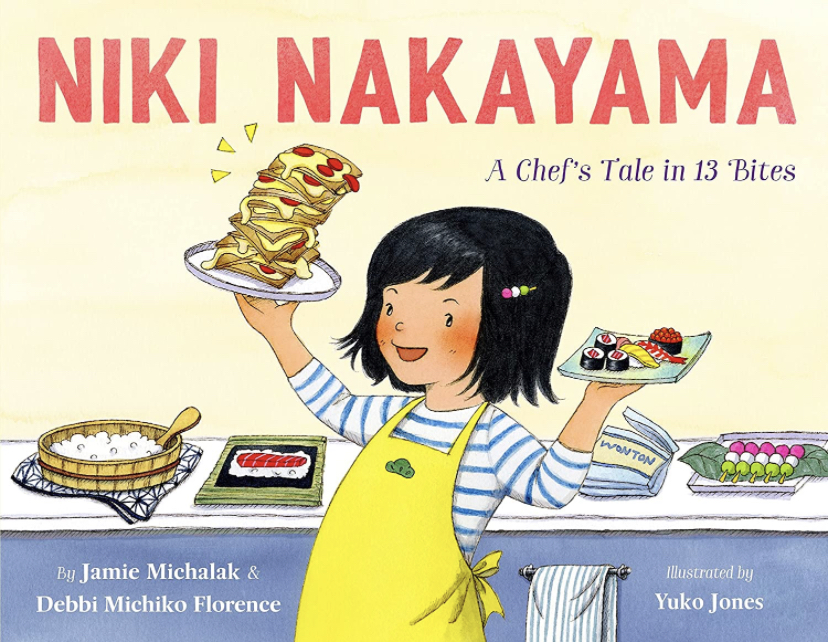 Age 4 and up
"Art, storytelling, and food work together on so many levels in this beautiful tale about master chef Niki Nakayama's life… Young readers will be inspired." Booklist
This book highlights the importance of listening to your heart and never giving up on your dream. Japanese food and culture are also a key element of this book and a great way for kids to learn about diverse backgrounds.
Links: Amazon and Bookshop.org
Monsters Don't Eat Broccoli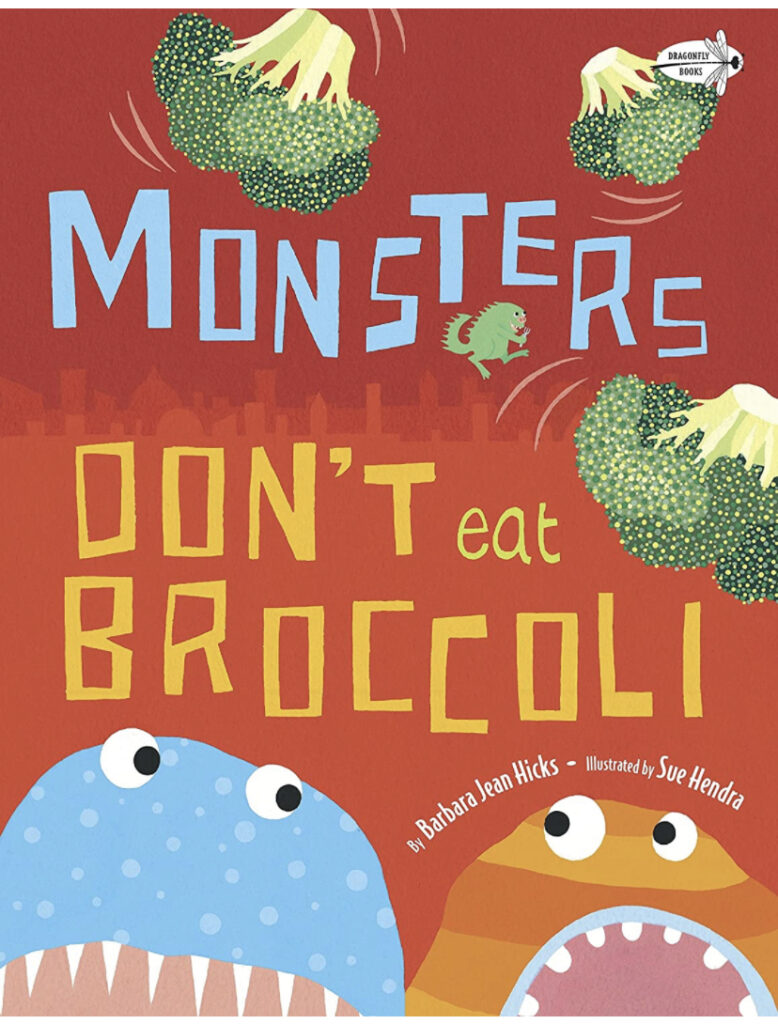 Age 2 and up
Super colorful and fun, this book is great for having a laugh about these silly monsters and eating vegetables. "In this rollicking picture book written by Barbara Jean Hicks and illustrated by Sue Hendra, monsters insist they don't like broccoli. They'd rather snack on tractors or a rocket ship or two, or tender trailer tidbits, or a wheely, steely stew. But boy do those trees they're munching on look an awful lot like broccoli. Maybe vegetables aren't so bad after all!"
Links: Amazon and Bookshop.org
Bread and Jam for Frances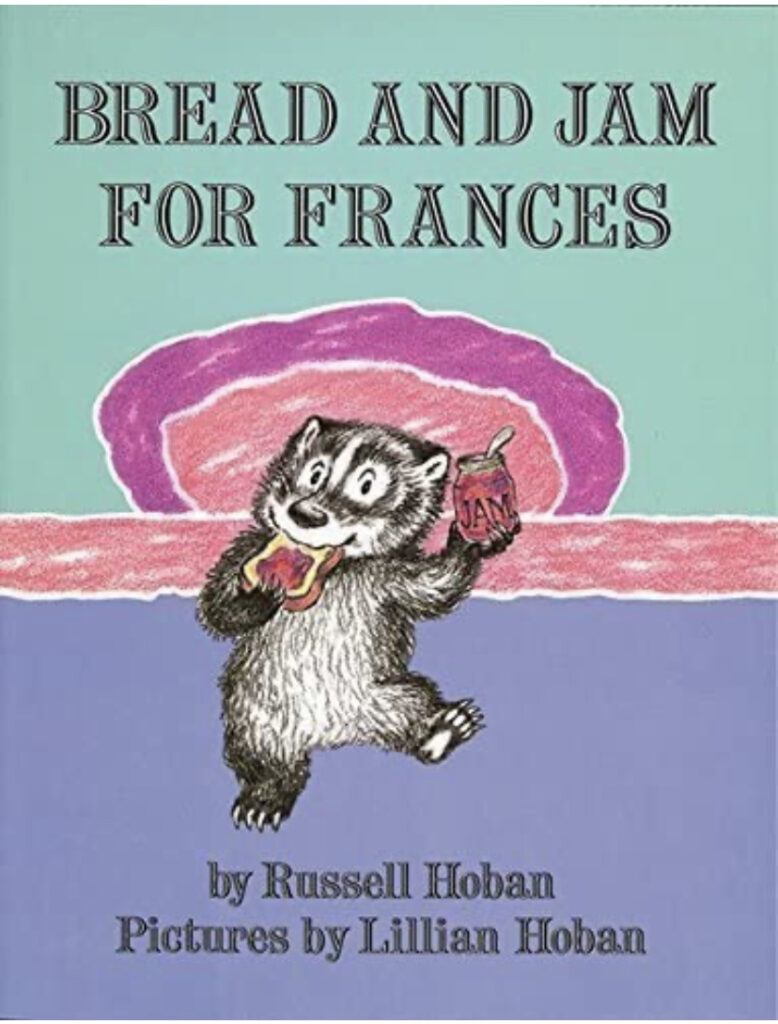 There is an abridged I Can Read version of this book and an original full version. The shorter version is great for early readers, but the longer version is great to read aloud to all ages.
Frances learns that maybe eating your favorite food for every meal every day isn't all it's cracked up to be. This is a great story to empathize with apprehensive eaters and lead to discussion about trying new foods.
Links: Amazon and Bookshop.org
Sylvia's Spinach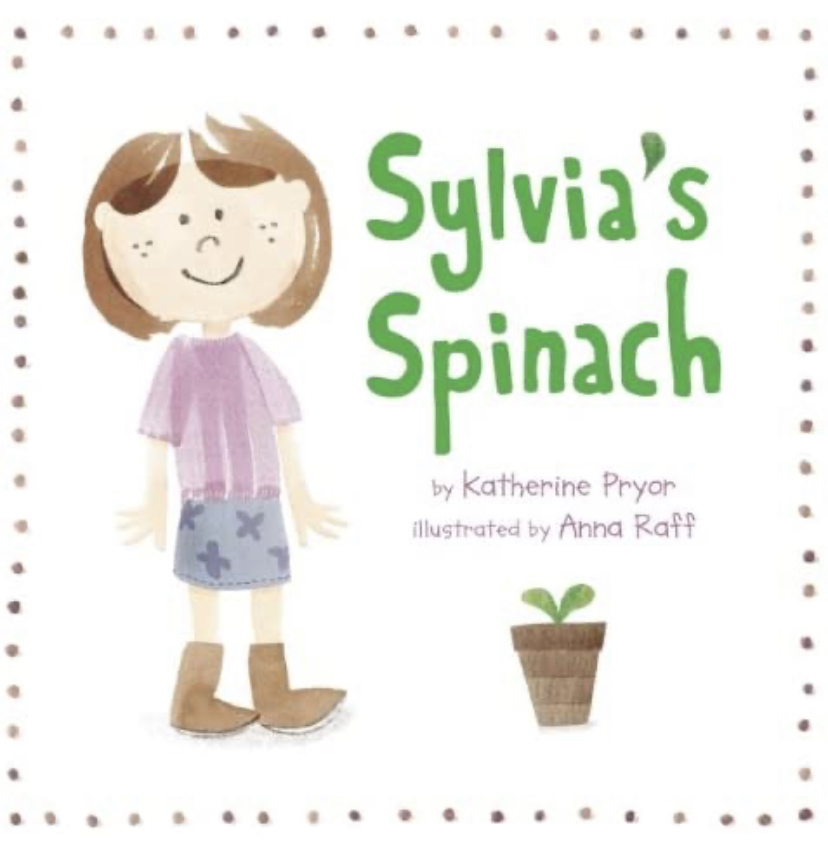 Age 4 and up
"Sylvia Spivens always says no to spinach. But one day Sylvia's teacher gives her a packet of spinach seeds to plant for the school garden. Overcoming her initial reluctance and giving the seeds a little love and patience, Sylvia discovers the joy of growing food and the pleasure of tasting something new." I love the connection between growing food (a great exposure form) to learning and maybe eventually tasting.
Links: Amazon and Bookshop.org
Vegetables in Underwear
Age 2 to 5
I look at this book as a way to have fun with vegetables. I mean, what's more silly than vegetables wearing underwear! Young kids might not have the hands-on exposure to a wide variety of vegetables yet, so seeing them in a book, identifying their names and what they look like, gives them a head start in learning to eat those veggies in the future. In short, it makes vegetables less strange and scary!
Links: Amazon and Bookshop.org
Try It!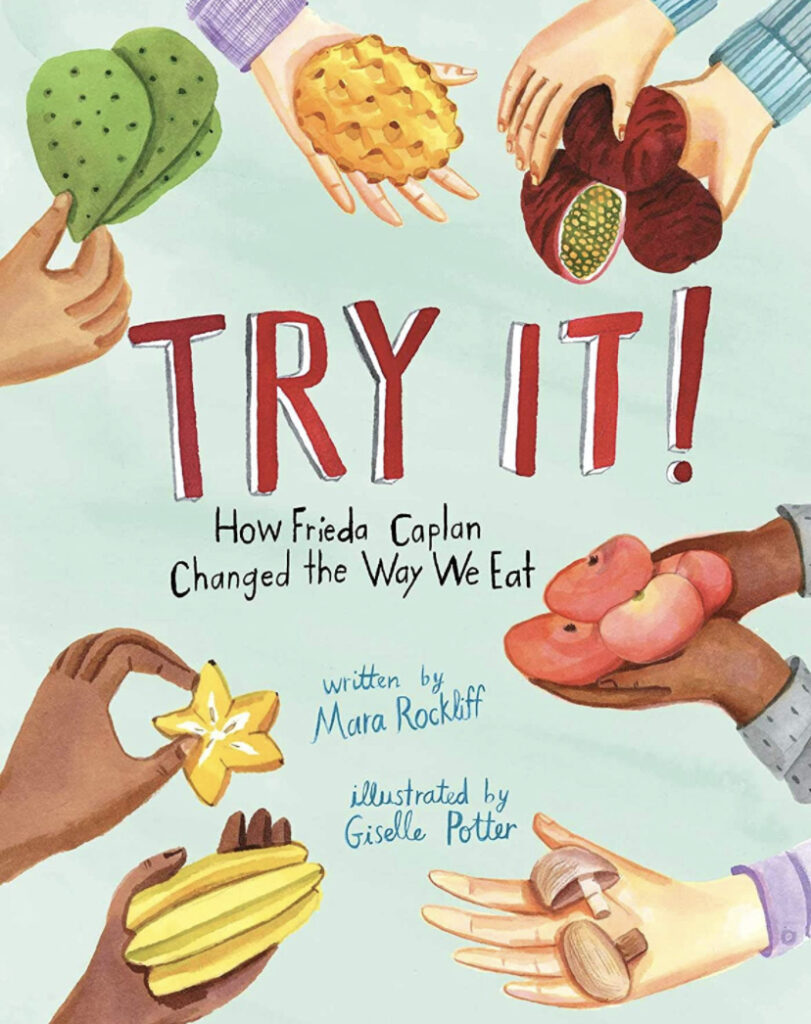 Age 3 to 7
"Meet fearless Frieda Caplan—the produce pioneer who changed the way Americans eat by introducing exciting new fruits and vegetables, from baby carrots to blood oranges to kiwis—in this brightly illustrated nonfiction picture book! This groundbreaking woman brought a whole world of delicious foods to the United States, forever changing the way we eat. Frieda Caplan was always willing to try something new—are you?"
Links: Amazon and Bookshop.org
Be sure to also check out this book list for more:
Cooking and Culture: Children's Books about Diversity and Food
This article will also be helpful for with raising adventurous eaters: