The Best Cooking Gifts for Kids (Toddlers to Teens!)
Are you searching to buy a birthday, Christmas, or other holiday present for a special child in your life? This list of the Best Cooking Gifts for Kids is full of high-quality, useful kitchen tools, cookbooks, toys that encourage healthy eating, subscription boxes, and so much more. The post is organized in age groups, but use those as a rough guideline and feel free to browse all the categories to see if other gifts fit the child you have in mind. Whether you have a little foodie, a budding chef, or a child that needs more encouragement to get into the kitchen, there is a gift below that will put a big grin on his or her face.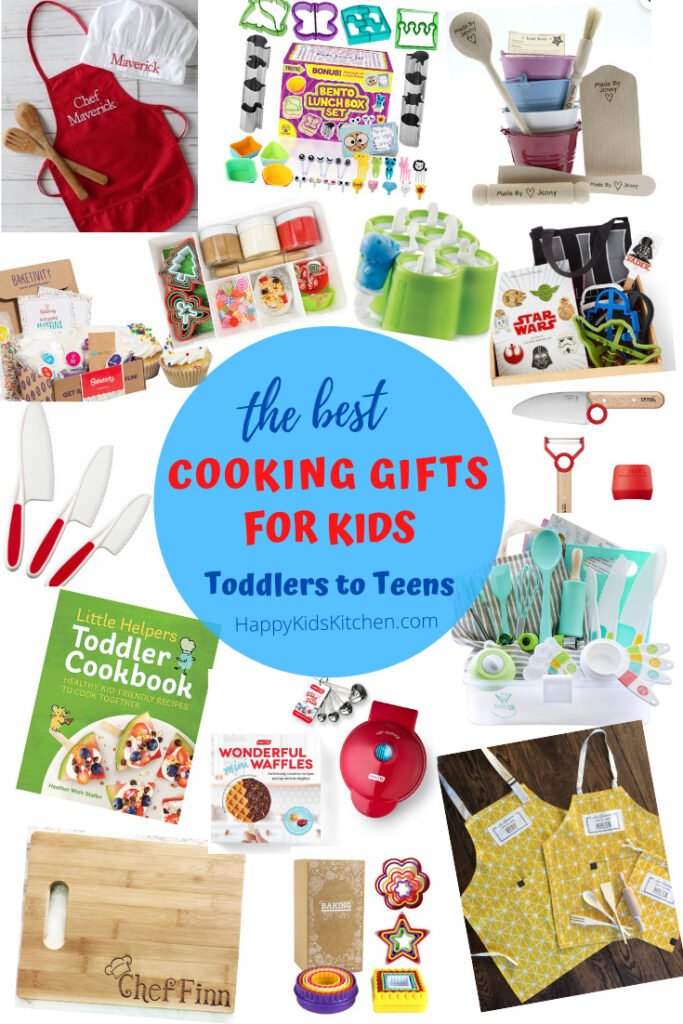 The gifts on this list are from a wide variety of sellers and websites including Amazon, Etsy, Williams-Sonoma, and Small Business websites. Many of the independently owned companies I've learned about through Instagram and word-of-mouth. If you know of any other products or small businesses that would fit well on this list, please feel free to leave the information in a comment below. The more the merrier!
Gifts for Toddlers: Ages 1 to 3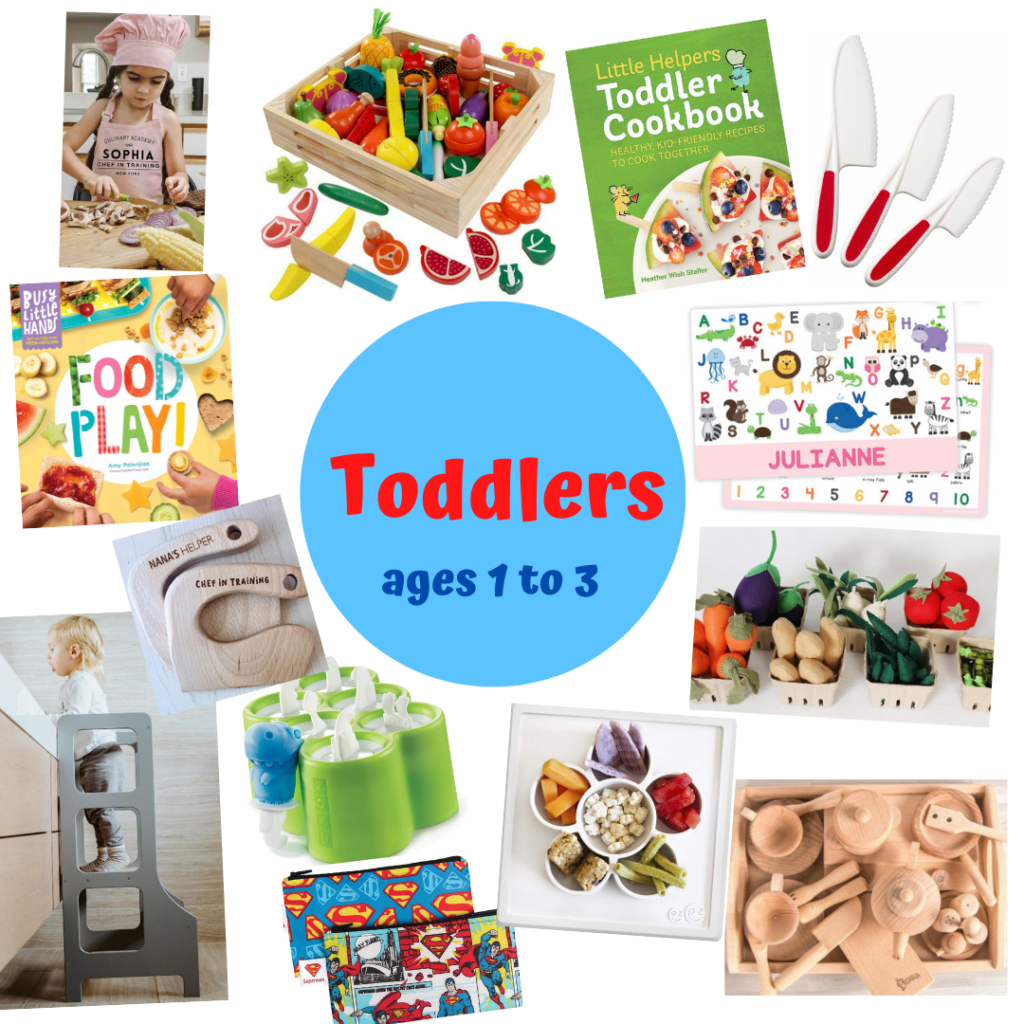 Many of my gift recommendation for the toddler age group are toys, not actual kitchen tools. That's because pretend play is the best way to get little ones interested in cooking and exploring foods. I also listed a few cookbooks to get your little one started around age two.
Gifts for Preschoolers: Ages 3 to 6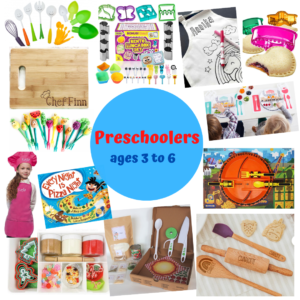 This is such a great age to buy gifts to inspire cooking and food exploration. Preschoolers crave independence, so getting them their very own cooking tools or kits will encourage that need is a helpful way. Cooking gifts and also play kitchen toys will continue to help preschoolers develop the skills they need to become confident cooks in the future.
Cooking Gifts for Elementary School Kids: Ages 7 to 10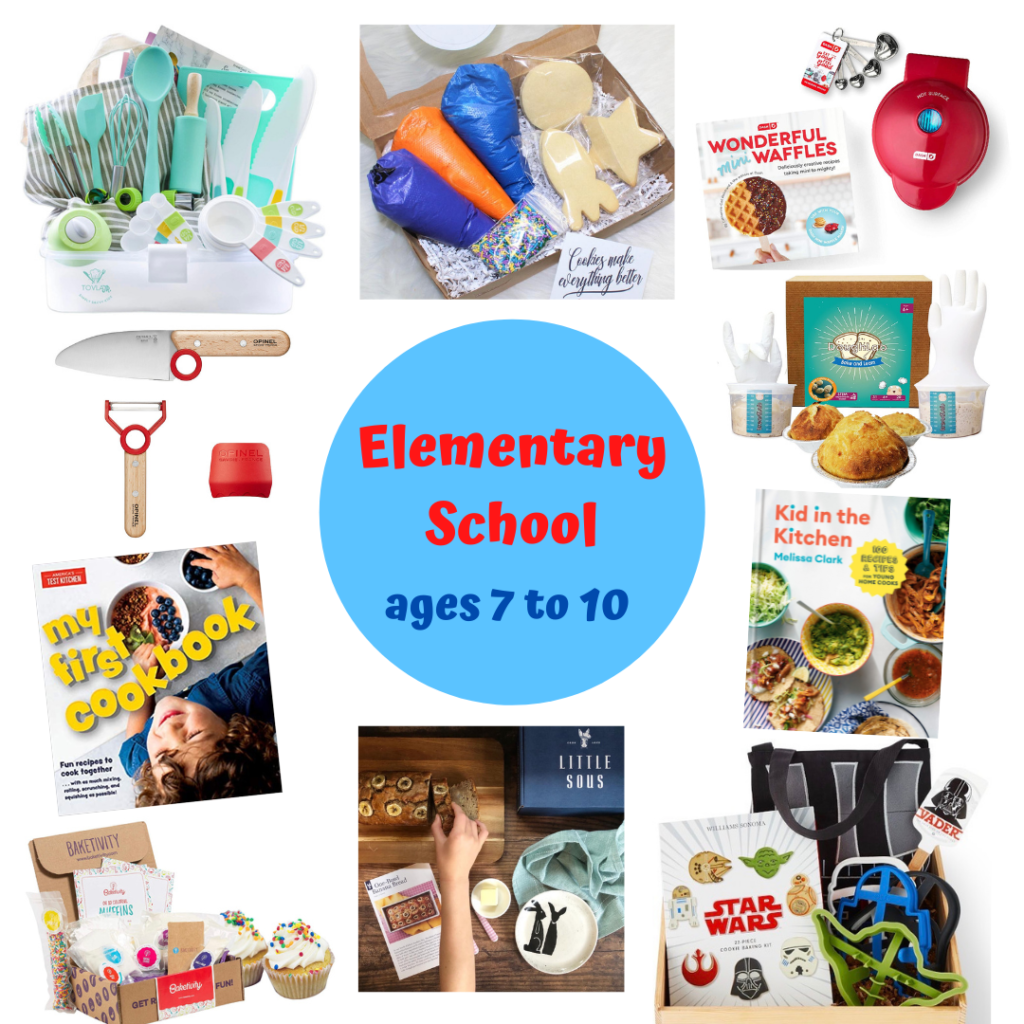 Time to get more independent in the kitchen! Kids in this age group seem to have specific interests such a baking or science, and it is great to find high quality cooking gifts that allow them to grow and learn new things about those topics. If you'd like to encourage a child to get into the kitchen more often, pick a theme, character, or hobby they love (like Star Wars or Emojis) and get cooking supplies or kits with that interest in mind.
Cooking Gifts for Tweens and Teens: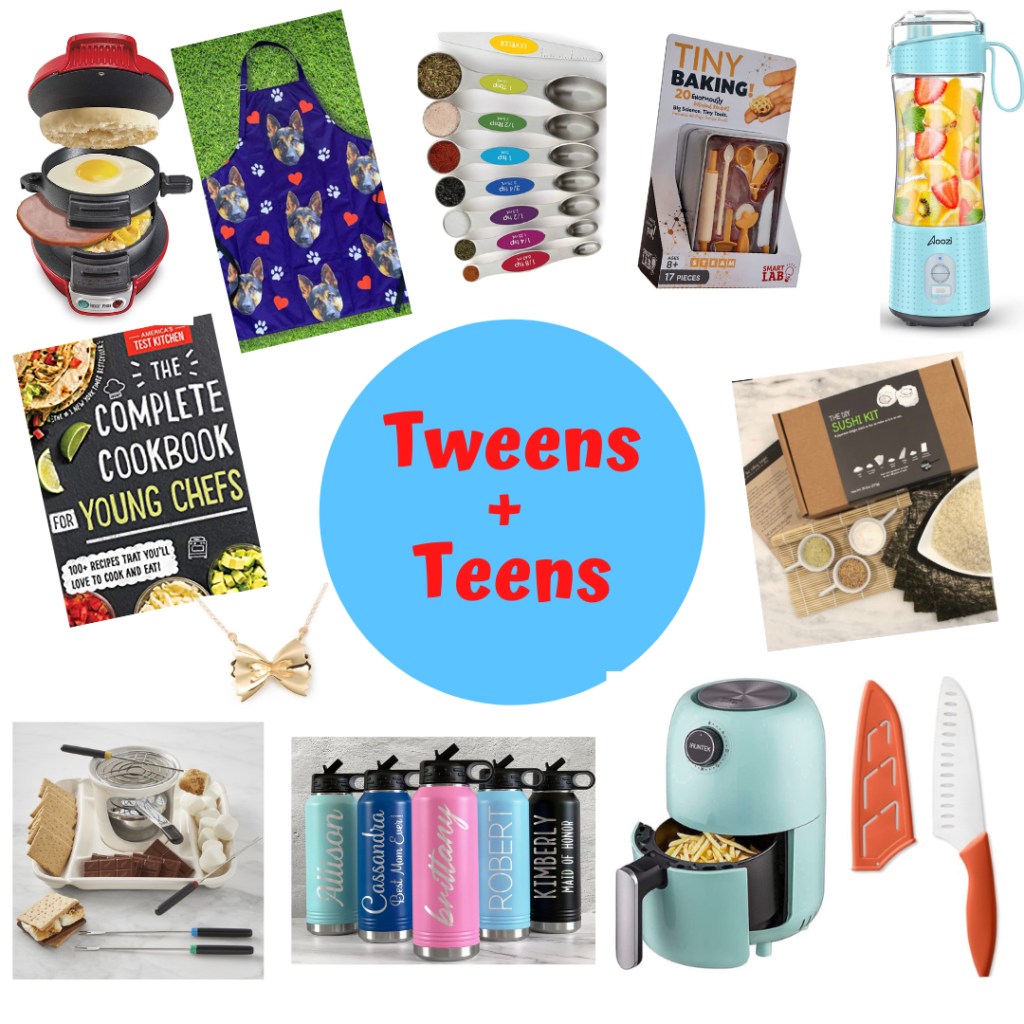 Tweens and Teens can be tricky to buy gifts for, but I think I have found a bunch of great options for kid with a variety of interests. Cooking gifts or food related presents, from my experience, usually make teens very happy.
Did I miss anything?? Comment below on your suggestions or other ideas you'd like to see!
77+ Best Recipes to Cook with Kids
Healthy Apple Recipes to Cook with Kids
The Best Bento Lunch Boxes for Kids