Chocolate Banana-Oat Pancakes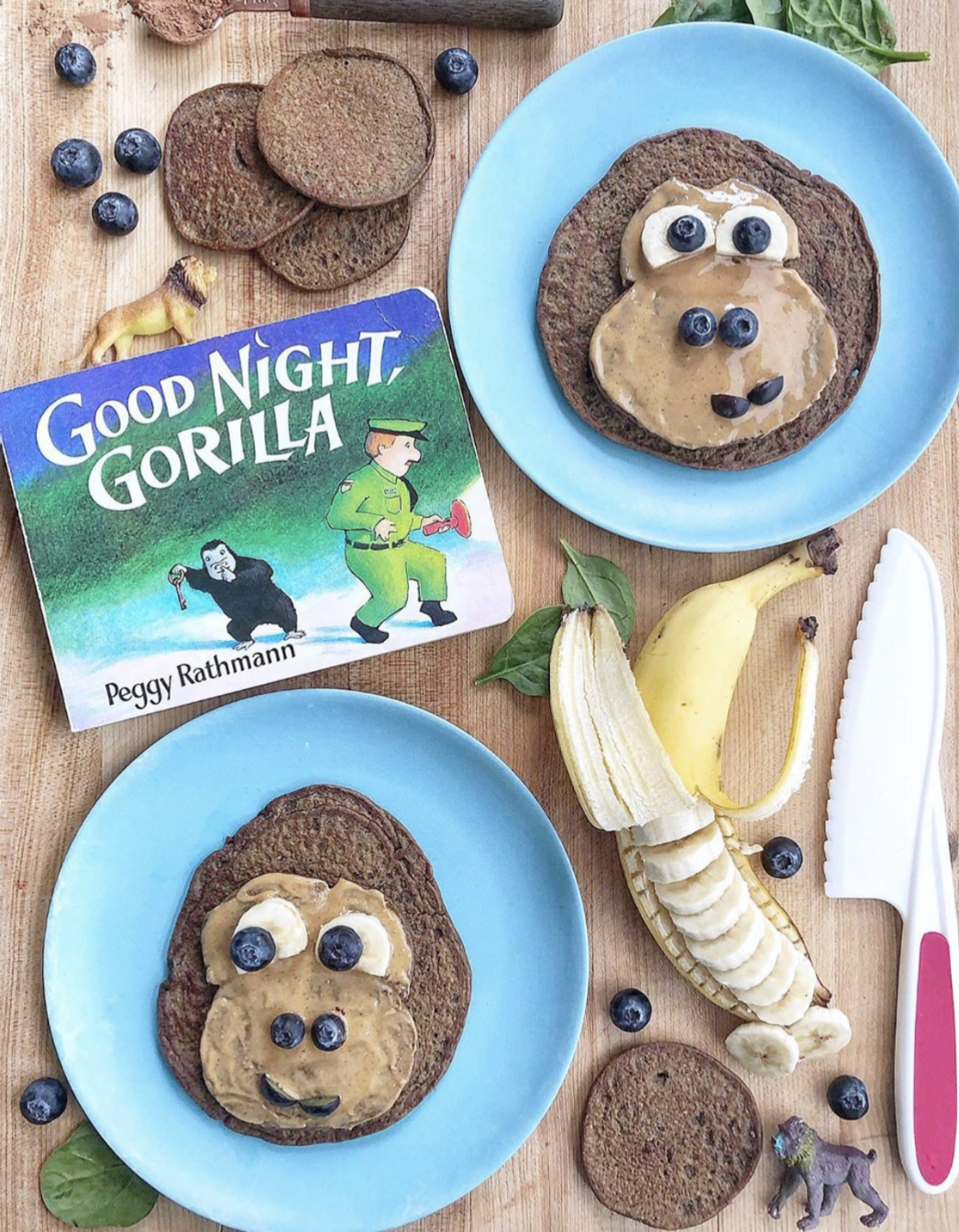 AKA Good Night Gorilla Pancakes inspired by the children's book by Peggy Rathmann. Monkey-around with this yummy pancake recipe! Chocolate Banana-Oat Pancakes (with a handful of spinach blended it!) for a fun story and snack combo to get your child excited about trying something new or just a great way to spend some time in the kitchen together and have some fun. These chocolatey pancakes could be served as a healthy snack or a nutritious breakfast!
Our copy of this classic children's book is very well loved. I think there was a period of a couple of months where Henry insisted we read it several times a day. You've been there, right?
Kids in the Kitchen: Chocolate Banana-Oat Pancakes
This pancake batter is super easy to make with any aged child. Just add everything to a blender and blend away! A little cocoa powder adds some extra fun and a little spinach adds a little veggie power. With the natural sweetness of banana, it's a winning combo! If you want your child to be more likely to eat his veggies in the future, be sure to have him add the spinach to the blender. It counts as great exposure to those greens!
Up at the stove and want to keep your little one occupied (and out of the way)? Get out a child-safe knife or butter knife and have her slice a banana or some strawberries while you cook the pancakes. You can then use the fruit to decorate the pancakes or just eat on the side.
Decorate: For some extra fun, spread a couple of pancakes with peanut butter (or any spread you like), slice up some bananas together, and top the pancakes with banana and blueberries to make a monkey/gorilla face. See picture for some ideas.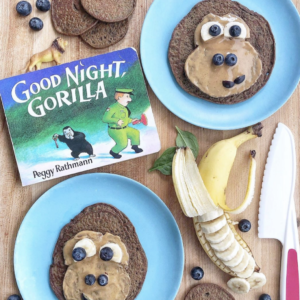 Chocolate Banana-Oat Pancakes
Easy blender pancakes. Super healthy and kid-approved.
Ingredients
1

ripe banana

1

egg

1 1/2

cups

rolled oats

gluten-free if desired

1

cup

baby spinach

one big handful

1/2

tsp

vanilla extract

1/2

cup

milk (any kind)

1

Tbsp

unsweetened cocoa powder or raw cacao powder

1

pinch

salt

1/2

tsp

baking powder

oil or butter, for cooking
Instructions
Add all ingredients to a blender. Blend until smooth, scrapping down the sides of the blender a few times to make sure nothing is stuck and the batter is well combined.

Heat a skillet or cast iron pan over medium heat. Grease with oil or butter. Scoop a 1/4 cup of batter per pancake and cook for 1 to 2 minutes per side. Serve warm.
Save to Pinterest: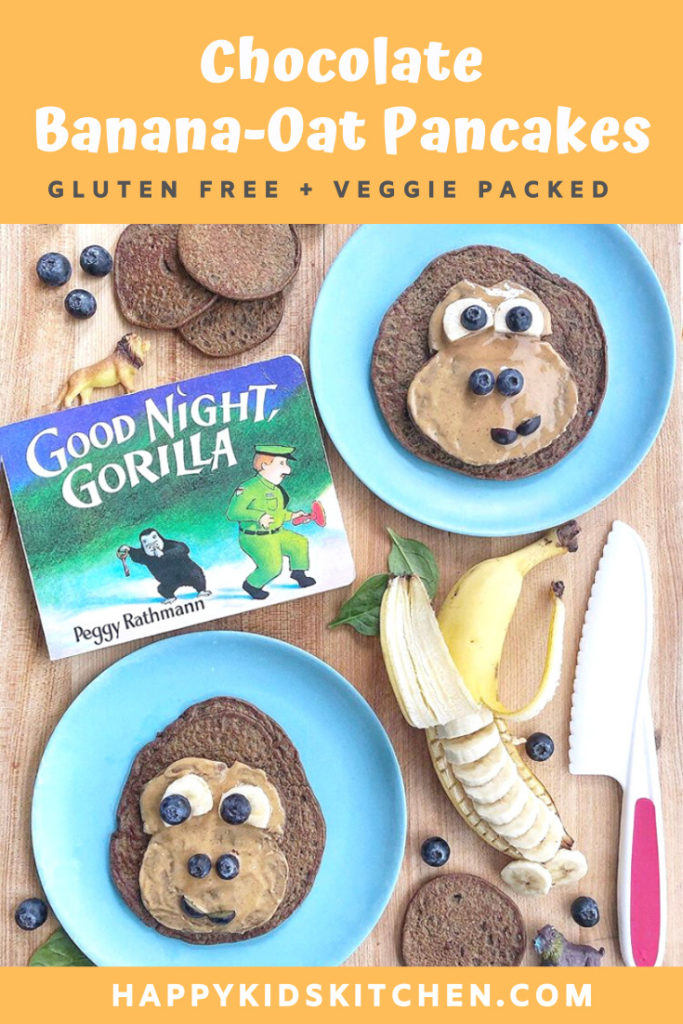 More Fun Recipes:
75 Best Recipes to Cook with Kids
Banana-Pumpkin Blender Muffins