Thanksgiving Recipes to Cook with Kids
Preparing for a Thanksgiving feast is a great time to get kids into the kitchen to help cook! No matter what age, contributing to a special family meal will build confidence and inspire pride in your child. Below is a list of snacks, sides dishes, and dessert Thanksgiving Recipes to cook with kids. All my recipes can be made ahead and have specific instructions on how to include kids in one step of the recipe or several.
Save to Pinterest!

Make Ahead!
There's no way you want to be scrambling around and cooking with kids when you are trying to get the entire Thanksgiving meal on the table. So make sure to set aside some time cook something together a day or two before the big meal. All the recipes included below can be made two to three days ahead of time.
First, other can keeping those little hands busy, why include your kids in getting ready for Thanksgiving or any holiday/special meal?
Confidence building! "I helped make this special meal!" Even adding one ingredient to the pot counts!
Encouragement to try new foods: "I dumped these cranberries into the pot while making Cranberry Applesauce. Maybe I should give it a try…" If not now, then next year!
Bonding time: "Thanksgiving is a special family meal we have once a year. I love being with my parents and helping."
It's so nice to be able to create and continue food traditions together.
Gratitude: "Cooking is a lot of work and I see my family working hard to make this special meal."
Whether your Thanksgiving is feeding 2 or 12 this year, the kitchen is a great place to learn and grow as a family.
All the recipes in this post can be make a day or two ahead of time because in no way am I suggesting you have a toddler with you in the kitchen on Thanksgiving day.
Snacks and Starters
A great appetizer or part of a snack board before the big meal, this veggie-packed dip is the perfect easy recipe to make with kids. Just a handful of simple ingredients blended together! Create a fun pumpkin by placing a cucumber "stem" at the top of the bowl and using a butter knife to draw lines in the hummus. So easy and fun!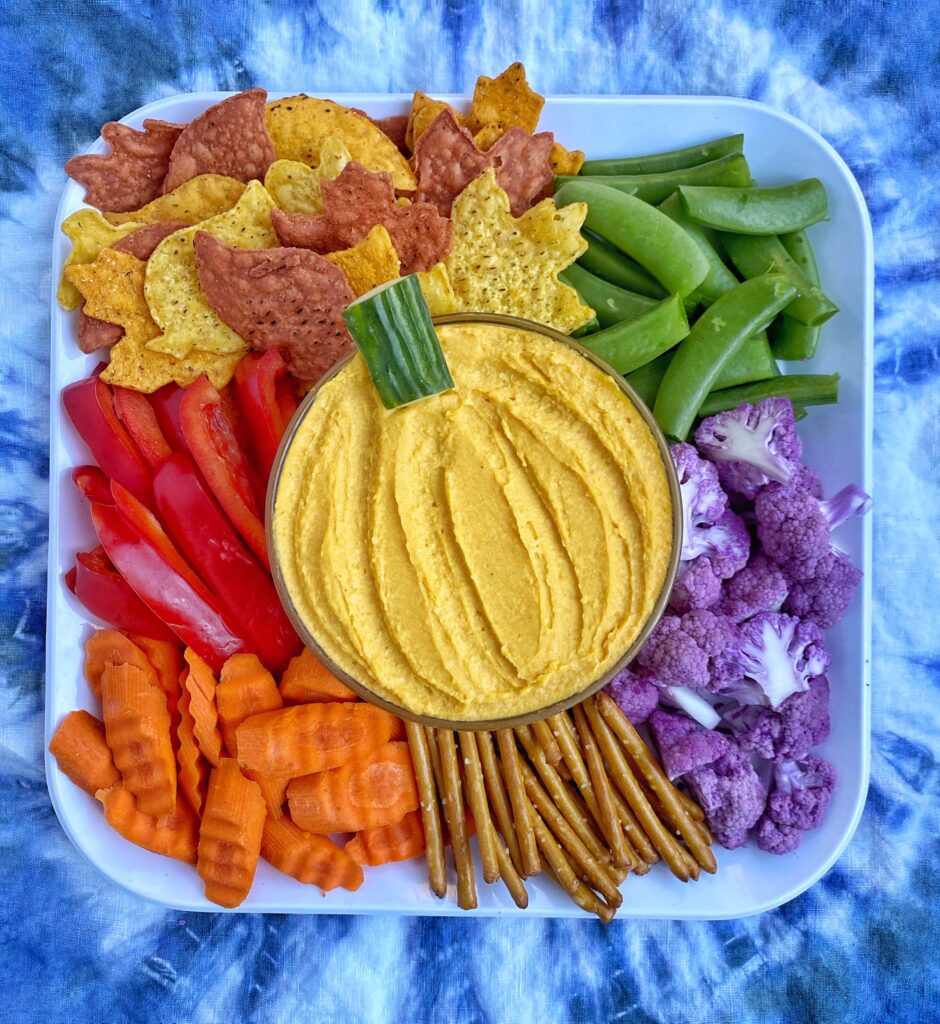 Kids love this sweet and savory soup! It's so easy to make ahead of time and serve as part of your Thanksgiving meal or as a starter beforehand. Little helpers can take part in many parts of the soup prep including chopping the veggies and transferring everything to the pot. More details in the post on making soup more appealing to picky eaters and toddlers.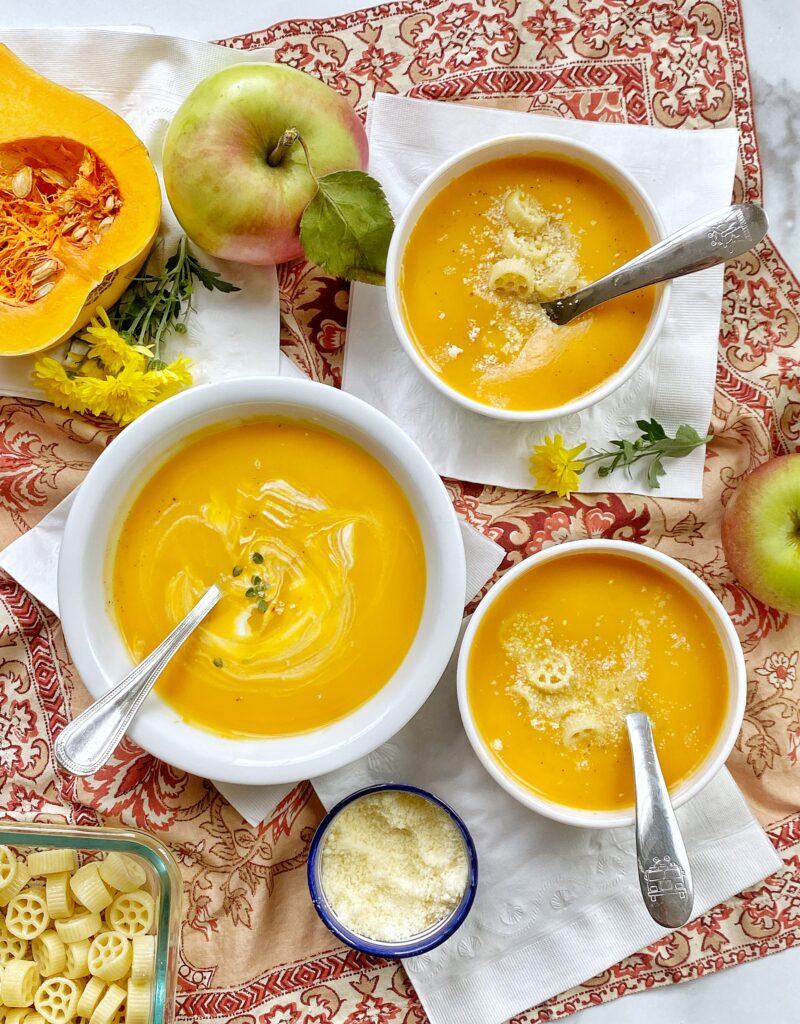 Side Dishes
One of my favorite Thanksgiving recipes! Cranberry sauce can be a tricky dish for some kids to enjoy (and usually so full of sugar too!). That's why I created this easy applesauce recipe that's only a handful of simple ingredients: apple, cranberries, orange, cinnamon, and maple syrup. Kids can help chop the apples and add everything to a large pot to simmer away. Blend the applesauce and you get the most beautiful red color that would be the perfect centerpiece to your holiday table.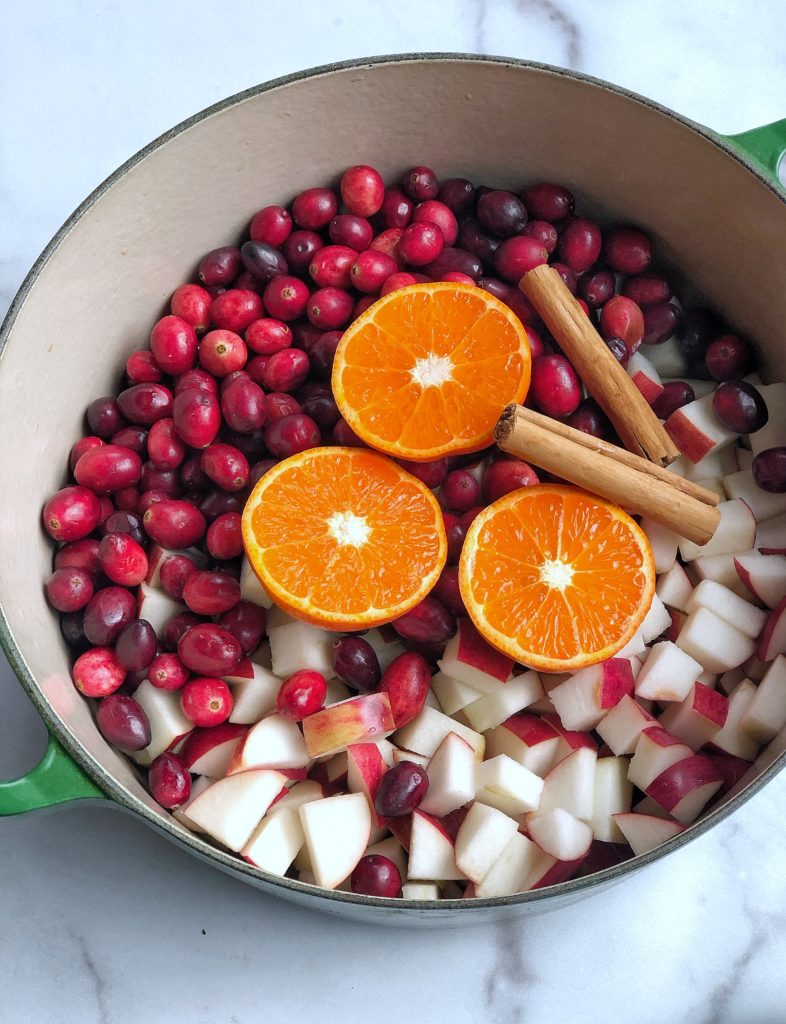 Want to add something to a special mean to please both kids and adults? You can to try this creamy One Pot Butternut Squash Mac and Cheese. Plus, there's no need to cook the squash, boil the pasta, or blend the sauce! This squash-packed dish is made in one pot in less than 30 minutes.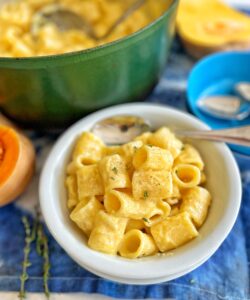 Make them mini or regular sized! This veggie side dish is perfect for a holiday or special dinner. Healthy Twice Baked Baby Potatoes are made from a handful of ingredients. Broccoli and cheddar cheese made the most delicious flavor addition.  Little potatoes make this dish super kid-friendly and fun. However, you can use larger potatoes if you want to save on time or don't have baby potatoes on hand.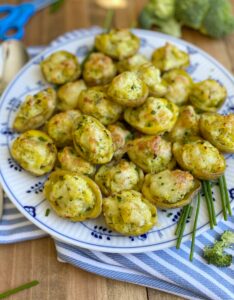 Have a Mac and cheese lover at home? You have to give this recipe a try. There's so much veggie-goodness blended into the easy cheese sauce. You can make a stove-top version or bake it with a layer of extra cheese on top. Mac and cheese hasn't been a traditional dish at our Thanksgiving table, but I'm thinking that needs to change. Cheesy pasta should be a part of every holiday feast, right?
This autumn veggie doesn't get more kid-friendly than making "fries!" Sweet or savory? Or both! You can season these roasted fries several ways to create a veggie side dish that everyone will love. Have a dip lover? Easy sweet or savory yogurt dips are included in the recipe as well.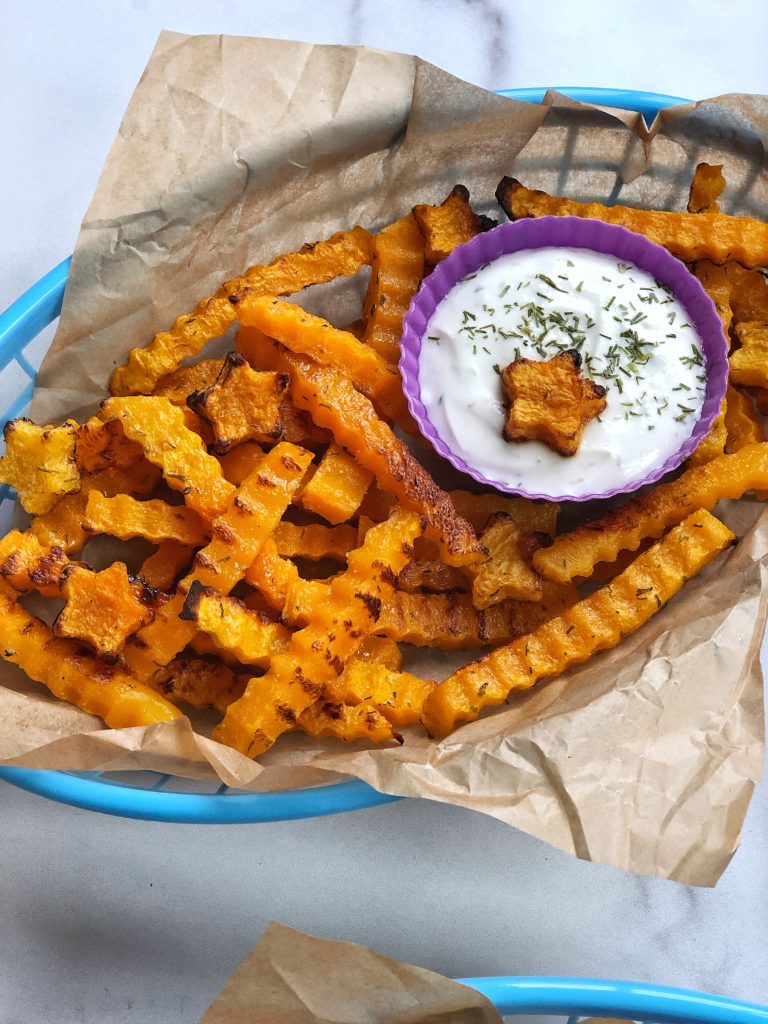 Savory cornbread muffins are a great additional to any holiday meal. Add the broccoli for some extra veggie goodness or leave it out for a more traditional muffin. It's such an easy recipe to cook with kids and a crowdpleaser too. This is a recipe I developed for the Veggie Buds Club, a kids' subscription box all about vegetables.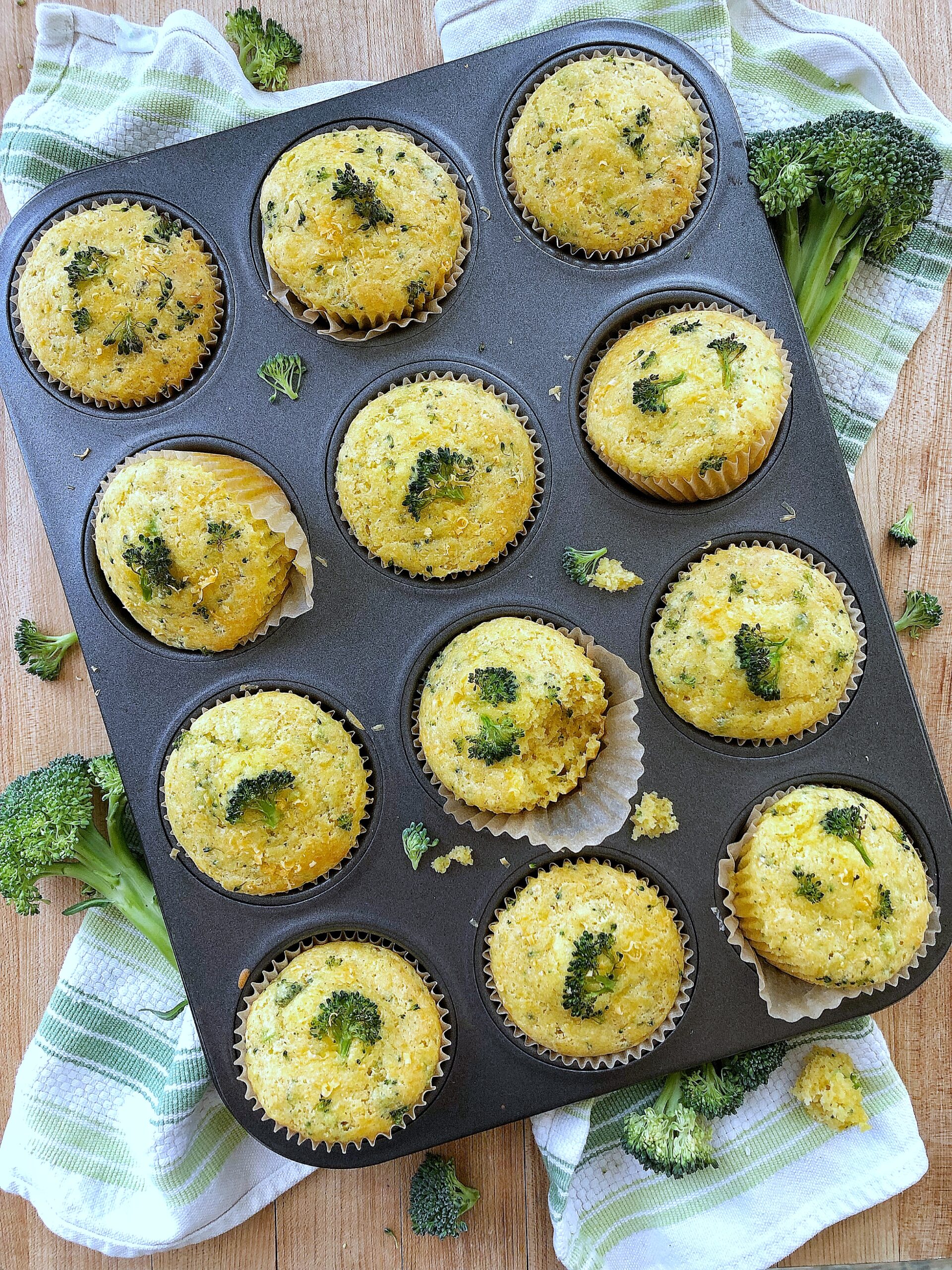 Desserts
Light, sweet, full of pumpkin flavor and chocolate, these Healthier Pumpkin Chocolate Chip Cookies are dairy-free, egg-free, and whole grain. Stirred up in one bowl, they couldn't be easier to make with kids too. I tested these cookies tons of times to get the texture just right –not too cakey, but still packed with pumpkin.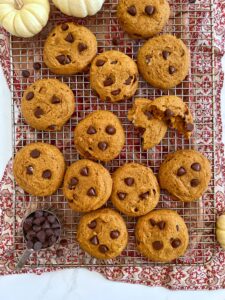 These are WAY better than pie and so much easier too (thanks to store bought biscuit dough)! Flaky dough with a crunchy cinnamon top filled with sweet caramelized apples. Only a handful of ingredients and so easy for kids to help make. The full recipe is on my Instagram page, so you can watch the video of me making them there too.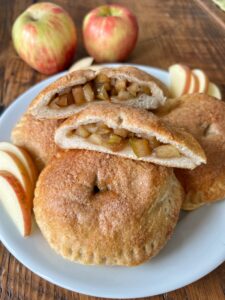 Kids not pie fans? Make some cupcakes together! This recipe has both a pumpkin and chocolate version and can't be easier to whip up. Decorate them with fall sprinkles or just leave them plain. Either way, they will be a hit at any holiday gathering.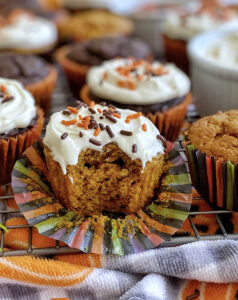 Pumpkin pie for breakfast or a healthy dessert! Only a handful of simple ingredients and so fun for kids to mix up and layer in small glasses or bowls. So much easier and lower in sugar than traditional pie.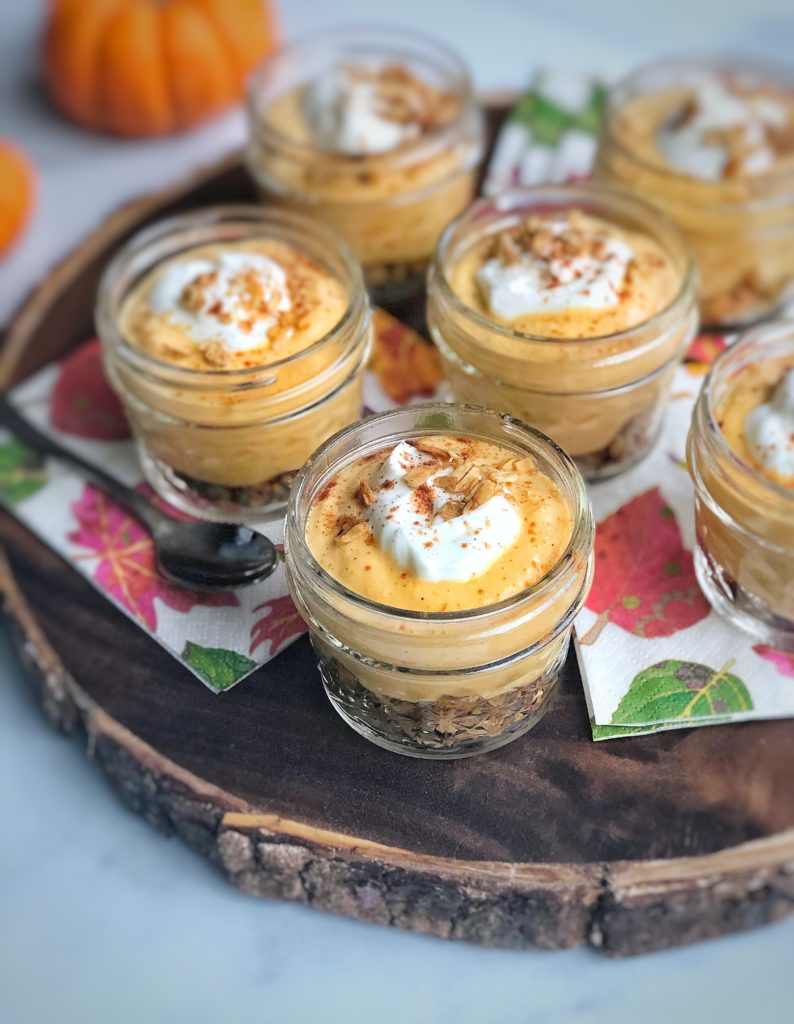 These one-bowl cookies couldn't be easier to make. They are light and fluffy like little rounds of pumpkin cake and get a simple glaze that makes them look extra special on your holiday table.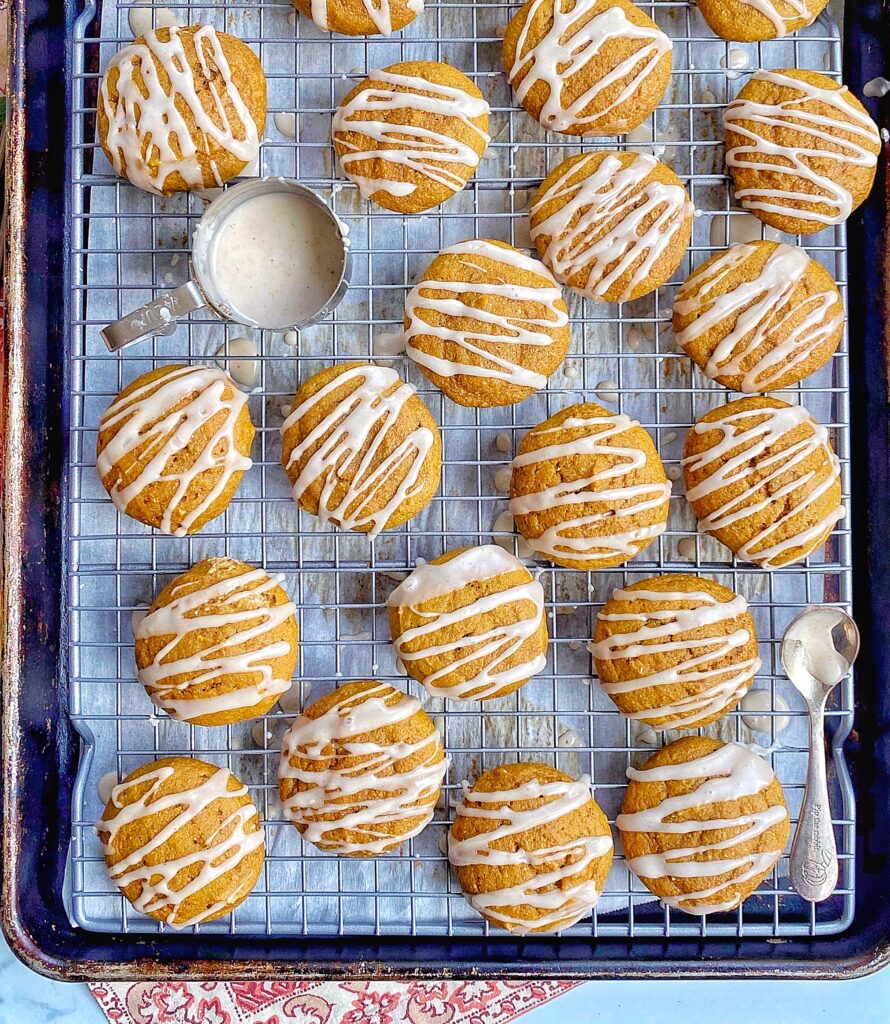 All the flavors of apple pie but without all the work! I love this recipe because kids can help chop the apples before they are roasted in the oven. While the apples cook, little chefs will have so much fun using cookie cutter to make "cookies" out of store bough pie dough. Serve with vanilla ice cream or Greek yogurt and you've got a perfect dessert for any celebration or family feast.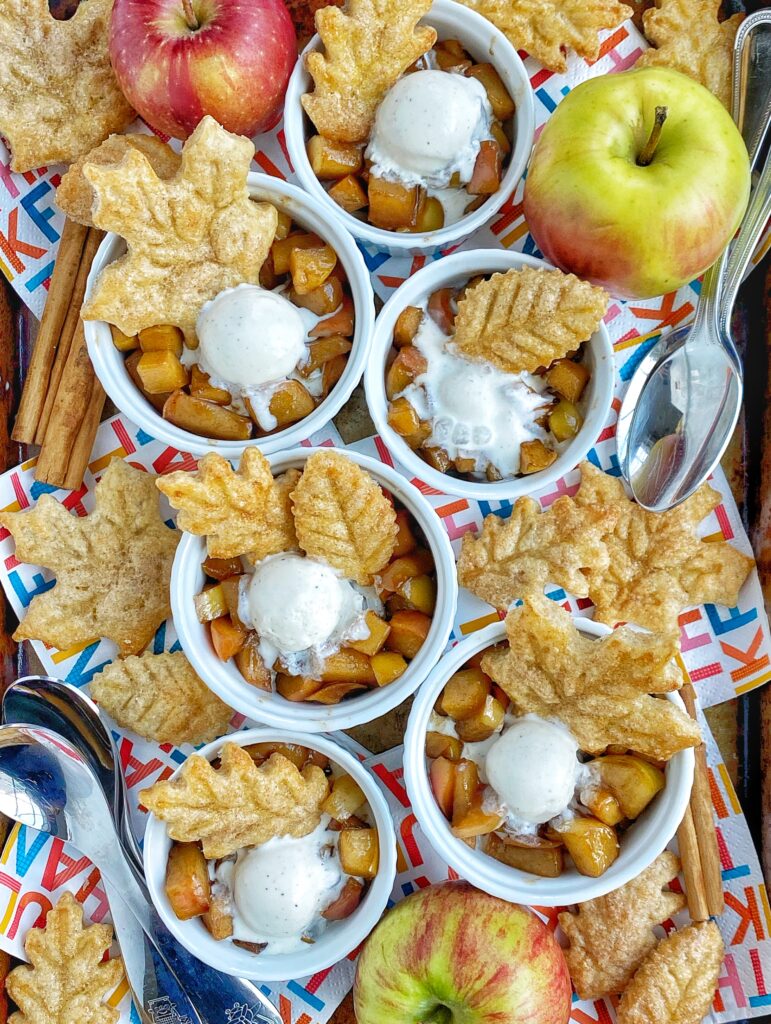 Wholesome, sweet, and full of festive cranberry and citrus flavors. Serve them as is or turn them into cupcakes with a quick cream cheese frosting (like the one in THIS recipe). Can be made from whole wheat or gluten-free flours, and can easily be vegan too. Perfect quick recipe to cook with kids and get some antioxidant-rich cranberries into the day.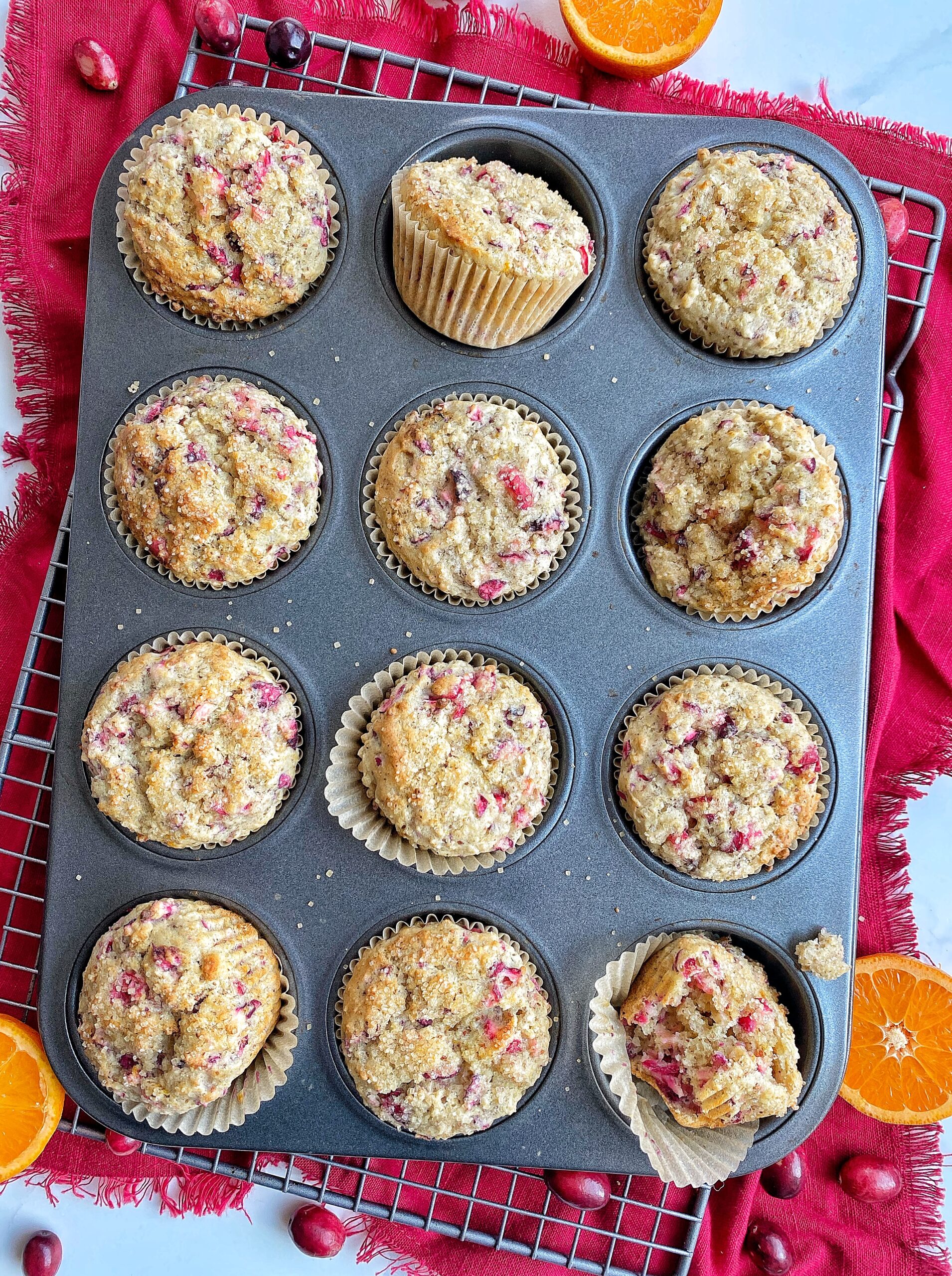 These lightly-sweetened, gluten-free, and dairy-free muffins are great to make with kids because you just throw all the ingredients into a blender. You can top them with chocolate chips or dress up with some simple cream cheese frosting to create a fun and healthier dessert.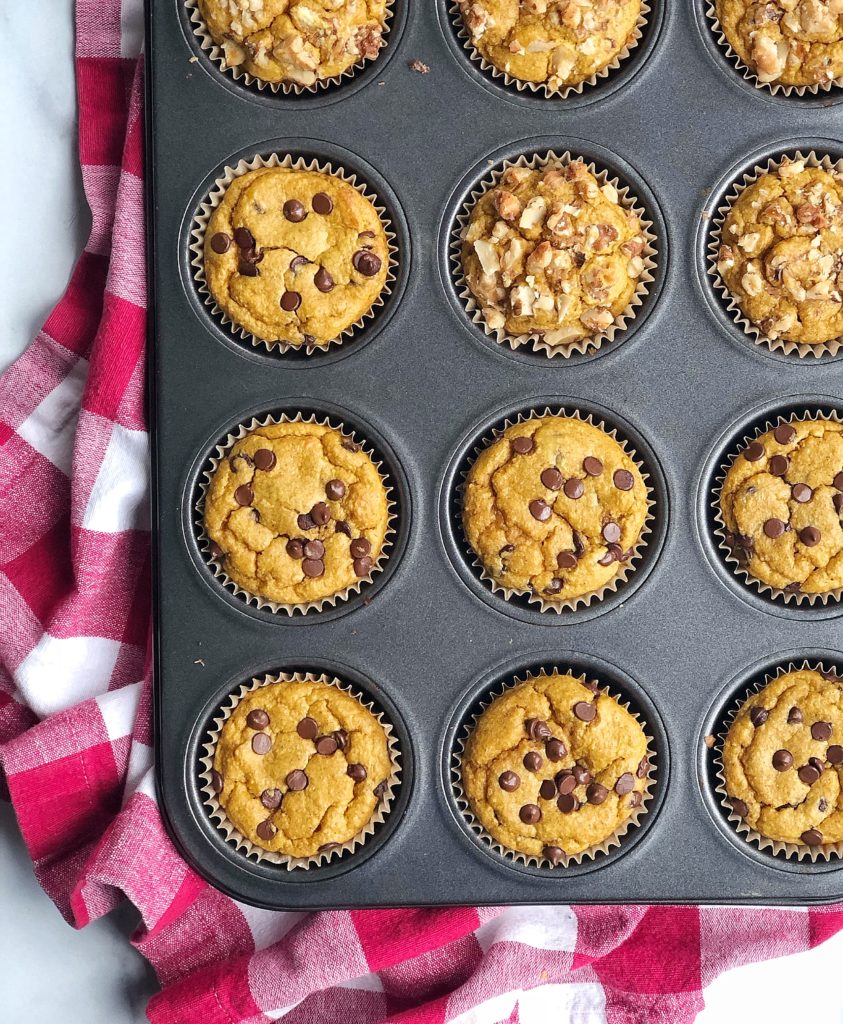 Have any requests for Thanksgiving recipes that you'd like to make with kids? Comment below and let me know!
Happy Thanksgiving!! 🙂 Heather
The BEST Veggie Recipes for Kids (over 100 recipes!)
15+ Children's Books about Diverse Food Cultures and Cooking 
The Best Recipes to Cook with Kids