Healthy Valentine's Day Recipes to Cook with Kids
Looking for easy, fun, and healthier recipes to celebrate Valentine's Day with your family? I've got you covered! We can have can have great tasting desserts and treats without all the added sugar. Plus, these Healthy Valentine's Day recipes are made from nutritious ingredients like fruit, veggies, whole grains, and much more. Below, I've also included my top tips for making festive food with kids in a super easy and approachable way.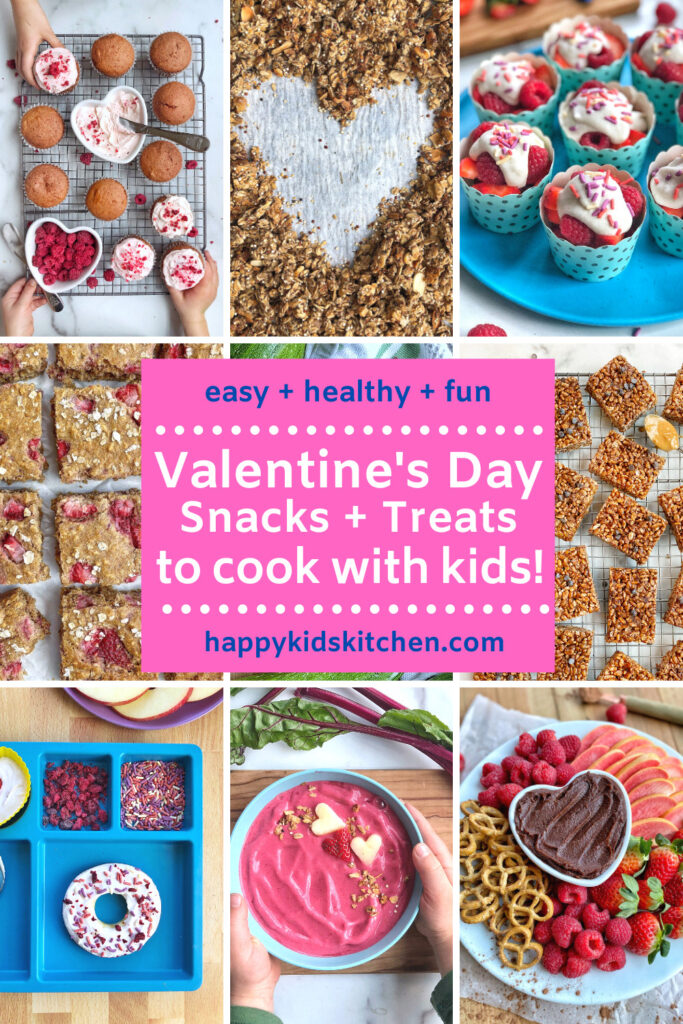 Tips on making healthier, festive food for kids:
Start with fruit! Most kiddos love fruit. It's so colorful, sweet, and easy to incorporate into any theme. You make fruit even more festive by simply dipping it in melted chocolate or Greek yogurt and adding some sprinkles on top.
Get out those cookie cutters! Making festive food can be as easy as cutting a pb+j into a heart shape. Make veggies more exciting by having your child help cut them into fun shapes with cutters. I love this set HERE.
Sprinkles and sprinkle alternatives: I love buying dye-free sprinkles at the Bakery section of Whole Foods or they are available online. Click HERE to see my list of favorite on Amazon. Other than traditional sprinkles, there are so many other fun options to use: crushed freeze-dried raspberries and strawberries (I like to buy these at Trader Joe's), hemp seeds, finely chopped nuts, desiccated or finely shredded dried coconut mixed with a little natural food coloring or the freeze-dried berries…
Make is easy but interactive: Don't feel like you have the time or patience to make a whole recipe with your child? That's ok! Make the smoothie bowl and set out a small bowl of sliced strawberries and banana granola (or anything) and let you child decorate the top. Make the cookie dough then let your little one top them with chocolate chips. Any little interaction with the recipe will make them feel more invested and excited.
Healthy Valentine's Day Breakfast and Snacks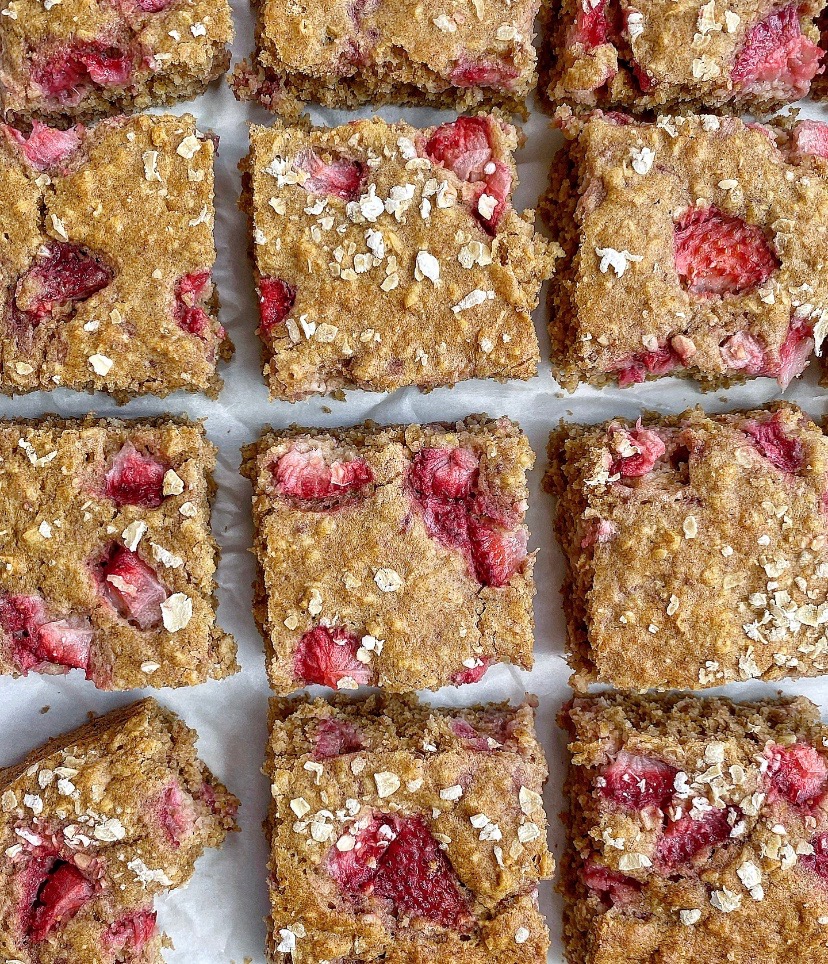 Strawberry Oatmeal Snack Cake: This cake would look so cute and festive if you cut some strawberries cut into heart shapes right on top before baking. Or you can simply use the chopped berries on top and serve it on a cute Valentine's Day plate.
Heart Beet Smoothie Bowls: If your family feels iffy about beets, this is the recipe to try! The smoothie is sweet and creamy but only made from fruit and veggies. Get creative with the toppings and let the kiddos decide how to top their own bowls. You can also add more liquid to the recipe and serve it as a traditional smoothie with a straw.
Easy Banana Granola: Of course this recipe isn't just for Valentine's Day, it can be enjoyed on top of yogurt or a smoothie any day of the week! However, I love making it a special part of a Valentine's breakfast or snack by adding some mini chocolate chips or freeze-dried berries (or both!).
Apple "Donut" and Pink Piggie Smoothie Bowl: these two fun snacks are from my free ebook, Easy Snacktivities. If you haven't downloaded it yet, click on the recipes above and get your copy filled with fun and interactive snack ideas. Add in some red, pink, and white sprinkles and you've got a healthy and fun snack for your little ones.
Healthy Cookie Dough Bites: an energy ball type recipe that's made from oats, seeds, and dates. I like to give this a Valentine's spin by patting out the dough and using cookie cutters to make hearts. You can also roll the dough into balls then drizzle them with melted chocolate and top with crushed freeze dried strawberries or sprinkles. Click here for a video on Instagram to see how I make them.
Healthy Valentine's Day Desserts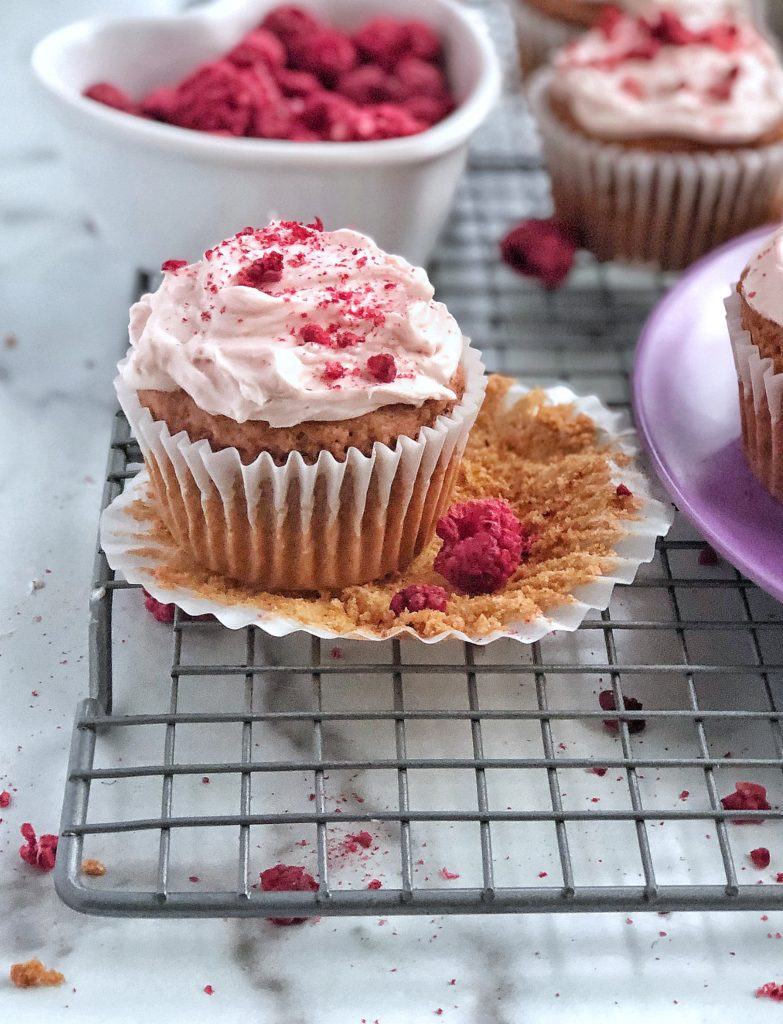 Banana Beet Cupcakes with Berry Cream Cheese Frosting: If you want a fun baking project to celebrate Valentine's Day, this is the treat you need to make! These cupcakes are simple to make…no mixer needed! Frozen raspberries make the frosting a beautiful shade of pink!
Lower-Sugar Chocolate Cupcakes (with pumpkin): You can't taste the pumpkin but it adds so much moisture and makes them super nutritious. Frost them with the simple cream cheese frosting in this recipe or buy your favorite one at the store. Top with some Valentine's sprinkles and you've got a seriously yummy dessert.
Berries n'Cream Cups: Simple but so festive! Fresh berries (or any fruit you like) + whipped cream, coconut cream, or yogurt, + sprinkles = a delicious, easy, and fun
Chocolate Peanut Butter Rice Krispie Treats: Dress these yummy treats up for Valentine's Day by mixing some freeze dried berries or sprinkles into the cereal mixture. Drizzle some melted chocolate over the top of the finished bars and sprinkle on some more festive toppings to create a love-day masterpiece. These would be such a great treat to gift to friends or bring to a get together as well.
Healthy Chocolate Dip (with Dates!): Dates, cocoa powder, and vanilla (and optional almond butter) turn into a creamy dip or spread that's a perfect centerpiece on a festive platter. However, this healthy chocolate treat can be a part of your everyday: use it on toast, on sandwiches, or on apple slices as a snack.
Healthy Homemade "Jello": All you need is juice and gelatin (or agar agar) to make this easy and delicious dessert that kids go crazy for. Use pomegranate juice or any red/pink juice you'd like to make it festive for Valentine's Day. Top with whipped cream or whipped coconut cream and some fresh berries for a really special treat!
Almond Butter Blondies: To make these with a Valentine's Day spin, add in some chocolate chips and use pink and red sprinkles in you'd like to. These are sooo yummy!!
Healthier Monster Cookies: These soft peanut butter oat cookies (that also happen to have carrots in there) would be so cute with some pink, red, and white candies (like M&Ms) on top. But you can also just make them with chocolate chips as a yummy holiday treat.
S'mores Pudding Cups: The rich and creamy pudding is made from tofu! You can't taste the tofu but it makes this dessert full of plant-based protein. You can just make the pudding part of the dessert or take it up a notch with the crushed graham crackers and mini marshmallows. Kids love to make this recipe!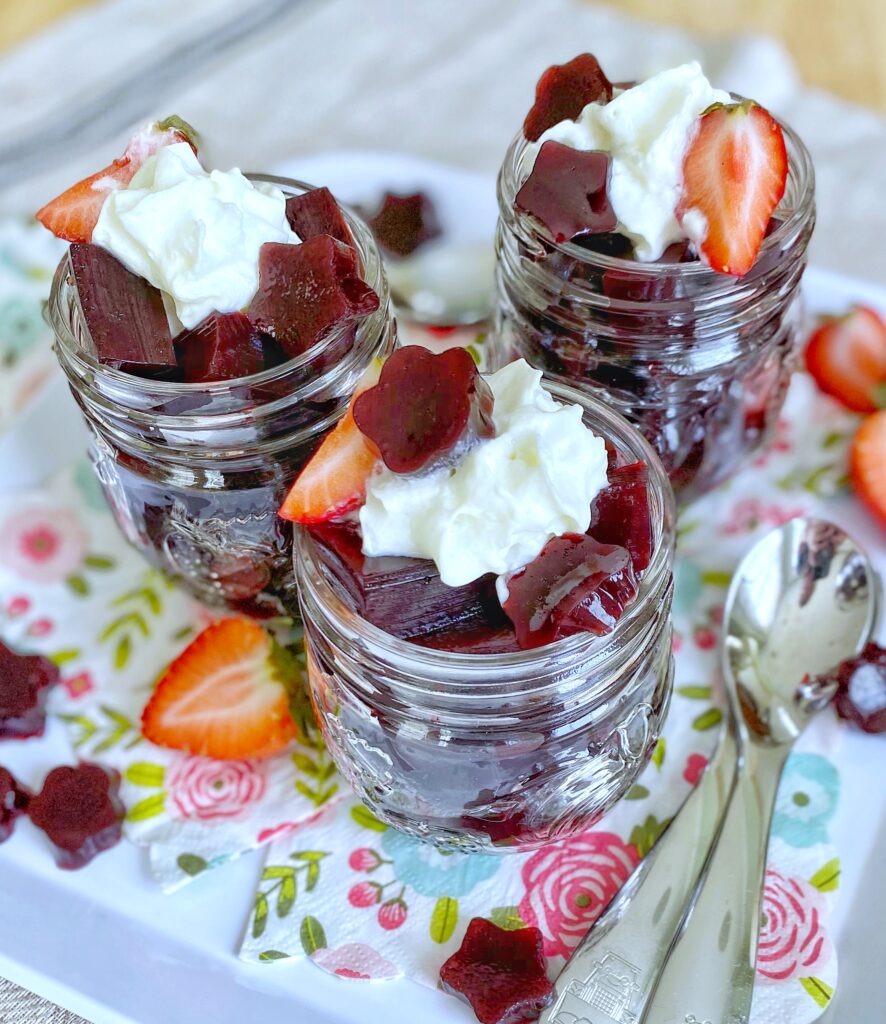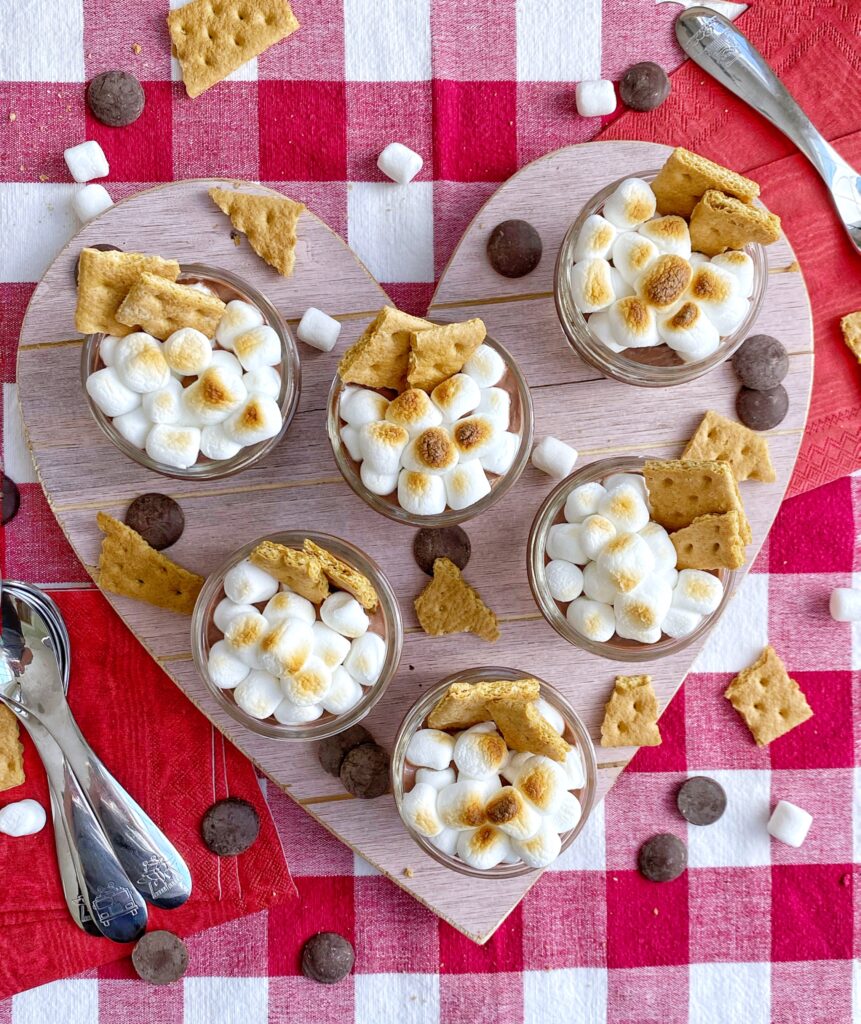 Looking for even more CHOCOLATE? Check out my blog post, Healthy Chocolate Recipes to Cook with Kids.
Looking for some great savory and veggie recipes to make at home? Head to my blog posts, The Best Recipes to Cook with Kids and The Best Veggie Recipes for Kids.